Order Online | Home Delivery & Australia Post Collection
Best Exchange Rates for Currency Exchange in Epping
Getting the best rates in Epping Plaza Shopping centre (Epping VIC) has never been easier! Whether you are looking for Indonesian Rupiah, British Pound or Japanese Yen, we've got all these currencies available – and plenty more.
However, we recommend going online and picking out some currency rather than choosing in-store options for several reasons. Currency rates are nearly always better online than in-store since you have easy access to a currency converter and currency guides to build up your currency knowledge. Also, you can set up an exchange rate tracker for rate alerts so you are notified when the market is most favourable to you.
While looking to buy foreign cash (or sell foreign cash), it's important to follow a few steps to find the best currency exchange rates. Start by entering how much and what currency you require and then either select the pick-up or home delivery option. Now, you must simply enter how you'll be paying to confirm the order. It usually takes 3 – 5 business days for your currency to be delivered or become ready for pick-up. If you are ordering large amounts of currency, just be aware that the bank may not have it in stock. But not to worry – they can always order more!
There are some especially crucial times to consider buying foreign currency online, like when you would prefer to not be carrying around huge wads of cash. Taking the time to go online and pick your required currency gifts you with a cashless transaction. If you're looking for the less common currency, this can prove to be an especially good option for you, since most outlets and banks only stock up on popular currencies, such as Thai Baht or British Pounds.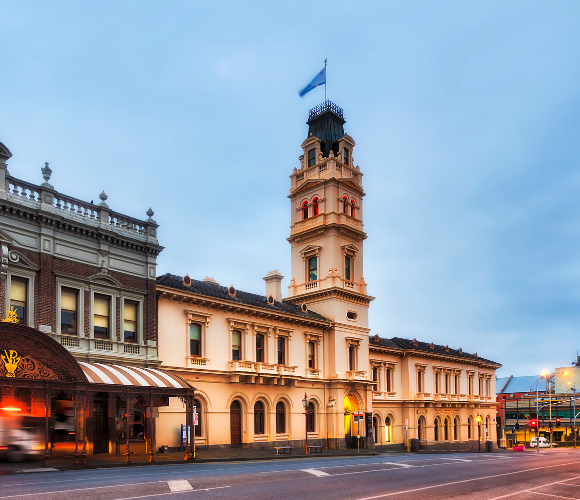 Make It Easy On Yourself, And Change Your Experience For Good
Do you want to get the best money exchange in Epping? Just make an order. Sit back and relax as your travel currencies make their way to your doorstep. No more long lines, difficult parking or poor rates. Getting currency exchanged online and delivered to your address in Epping has never been simpler.
More about how Foreign Xchange works
Foreign Xchange employs the latest technological and operational standards to ensure your privacy and payment details are in safe hands. We only work with premium couriers companies and our deliveries are fully insured for your peace of mind.
Place Order
Should I buy currency and complete money transfers at Australia Post in Epping Plaza or at other locations?
If you decide that buying currency online isn't the right option for you – don't worry! There are plenty of other great options out there in Epping Melbourne CBD, such as using Travel Money OZ or Travelex. Using a specialist money exchanger is recommended when you are looking to buy large quantities of common foreign currency. Getting the best foreign exchange rates depends on the competitiveness of the store. Looking for one in the city can prove to be highly beneficial since there are much more businesses selling.
Or – you may choose to use the bank. But, while banks have gotten the reputation of offering competitive rates, this isn't always the case. However, banks are usually quite a good option for less common currencies such as Malaysian Ringgit. Before heading over there, just ensure to call ahead and check they have your preferred currency in stock.
You may also consider buying currency from a friend who has recently returned from their travels. This option gives you the opportunity to negotiate an exchange rate, which can prove to be much cheaper than other foreign currency exchange rates. It also protects you from any extra fees (such as a delivery fee). However, this does heighten your risks of obtaining old or counterfeit notes, so be wary of those.
Australia Post Offices are also worth considering, as many of these have an American Express Currency Exchange centre. However, it is best to only use this option if you are looking to buy currency fast, since the exchange rate is quite unstable. Check the market before heading there so you know what you're up for. Using Australia Post Offices is still a much better option than using exchange stores at a flight centre – so, when in doubt, go there first.
Some travellers chose to buy currency overseas, which can also prove to be cheaper sometimes. Buying overseas is much like buying from a specialist money exchange store. Money can be put on your card by bank transfer as well. It is still best to bring a bit of cash with you before exchanging some overseas in case any emergencies arise.
Tips to remember while looking for the best foreign currency exchange rate and buying currency online
There are a few crucial tips to keep in mind while looking to grab the best deal for your currency exchange! Saving as much money as possible during this time allows you to have more funds for your travels. When possible, avoid paying a commission and look for any hidden fees while looking to exchange your currency. Quite a few money exchange companies are guilty of selling currency at a higher exchange rate to reel in some extra cash, and they might even charge an extra fee for this. Before going through with the currency exchange, particularly if you're buying in-store, ensure to ask what they'll be charging you for. Checking this will be much easier online since you'll have access to currency converters.
Use foreign cash overseas whenever you can as there are no card or transaction fees involved. If for whatever reason this option isn't best for you, you may also choose to use a travel money card since these can hold multiple currencies at the same time. Travel cards are the same as credit cards, except you have the luxury of switching between currencies. On the day you buy your currency card, you also lock in the exchange rate which keeps you safe from any sudden changes in the market. It is highly beneficial to get these cards sorted at least a few weeks prior to your travels to lock in the best rate.
Buy all your currency in bulk whenever possible, since this increases your chances of getting a better rate. Take the extra time to plan out your travels and what you'll be spending your cash on to avoid exchanging too much. Taking a little more is best in case any emergencies arise and to lock in a good exchange rate. You also avoid any unnecessary transaction fees which come with exchanging currency multiple times.
Best places in the USA Gallery

AUD to USD

,

blog

,

Currency Exchange ACT

,

Currency Exchange Adelaide

,

Currency Exchange Brisbane

,

Currency Exchange Canberra

,

Currency Exchange Darwin

,

Currency Exchange Hobart

,

Currency Exchange Melbourne

,

Currency Exchange NSW

,

Currency Exchange NT

,

Currency Exchange Options

,

Currency Exchange Perth

,

Currency Exchange QLD

,

Currency Exchange SA

,

Currency Exchange Sydney

,

Currency Exchange TAS

,

Currency Exchange VIC

,

Currency Exchange WA

,

Uncategorized
What are the best places to go in the USA? The USA is famous for its tourist attractions -
What can 100 AUD buy in the USA Gallery

AUD to USD

,

blog

,

Currency Exchange ACT

,

Currency Exchange Adelaide

,

Currency Exchange Brisbane

,

Currency Exchange Canberra

,

Currency Exchange Darwin

,

Currency Exchange Hobart

,

Currency Exchange Melbourne

,

Currency Exchange NSW

,

Currency Exchange NT

,

Currency Exchange Options

,

Currency Exchange Perth

,

Currency Exchange QLD

,

Currency Exchange SA

,

Currency Exchange Sydney

,

Currency Exchange TAS

,

Currency Exchange VIC

,

Currency Exchange WA

,

Uncategorized
What can I buy with 100 AUD in the USA? If you're planning a trip to the USA, then
Travelling to the USA Gallery

AUD to USD

,

blog

,

Currency Exchange ACT

,

Currency Exchange Adelaide

,

Currency Exchange Brisbane

,

Currency Exchange Canberra

,

Currency Exchange Darwin

,

Currency Exchange Hobart

,

Currency Exchange Melbourne

,

Currency Exchange NSW

,

Currency Exchange NT

,

Currency Exchange Options

,

Currency Exchange Perth

,

Currency Exchange QLD

,

Currency Exchange SA

,

Currency Exchange Sydney

,

Currency Exchange TAS

,

Currency Exchange VIC

,

Currency Exchange WA

,

Uncategorized
What do I need to know before travelling to the USA? The USA offers many exciting opportunities for all