Order Online | Home Delivery & Australia Post Collection
How to Find the Best Rates for NZD Currency Exchange in Australia
Australians love travelling to New Zealand – and exchanging AUD to NZD has never been easier. Whether the purpose of your travel is to experience NZ's beautiful nature and rich culture or to visit a friend, buying foreign currency beforehand is the way to go!
Try to order your currency online. This is usually both the cheapest and easiest option. Firstly, you must pick the amount and currency you require. The next step is to decide whether you want your order delivered directly to your home – or if you'd like to pick it up at a local branch. Then, you pay by bank transfer or card – and that's it!
Doing your currency exchange online is quickly growing and becoming popular for many different reasons. Exchange rates that are offered online are often much better than the ones offered by banks or stores. Online currency converters are also easy to access and use, helping you to calculate the amount you need. If you choose to pick up your order, there are plenty of easy options available. If not, the provider may be able to send your money directly to your home – or to your local Australia Post office!
Exchanging currency at a bank is still something you may consider. However, beware of some of the ways this can affect your cash exchange. The currencies available, how much money you need and the pick-up location of your order can all affect your experience and ability to exchange currency. If you choose to order currency at the bank or online, delivery usually takes approximately 3-5 business days. There is currently a difference of 0.7 cents in the current Zealand Dollar exchange rate, and as you can see, Australian Dollars and New Zealand Dollars are quite similarly valued. Be sure to always be checking the NZD exchange rates, as they are constantly changing.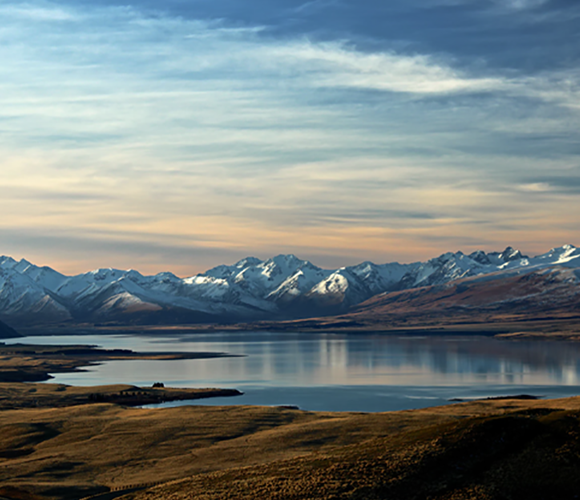 Get Your NZD In Two Simple Steps:
Select The Currencies You Need And Complete Your Order Online, Paying Via BPay Or Money Transfer.
Your Currencies Will Be Delivered Direct To Your Home Within 3 Business Days.
There are a number of ways for you to spend your time, and you don't have to spend money on all of them. These activities can be just as or more engaging than those where your pennies are required.
More about how Foreign Exchange works
Foreign Xchange employs the latest technological and operational standards to ensure your privacy and payment details are in safe hands. We only work with premium courier companies and our deliveries are fully insured for your peace of mind.
PLACE ORDER
Have You Considered How Much You Need?
Factor in all of the events you've planned and the amount of time you'll be gone for. It's wise to give yourself some room for error also and to know for sure how much NZD you will get check our live exchange rates table.
Travelers will benefit by using a simple model as: NZ$364.00/person/day. To convert Australian Dollars to New Zealand Dollars, you can use our currency calculator or simply head online and conduct a quick Google search. While you can convert Australian Dollars to New Zealand Dollars easily, you can also use a currency converter online to check for any hidden fees. This can be quite helpful for both the NZD exchange rates and other currencies, too.
Can You Use AUD in NZ?
No, you can not. While Australia and New Zealand are both very close nations, both in their location in the world and some of their culture, however, in a lot of aspects, they are both separate nations and use their own respective currencies. Australia uses AUD dollars and New Zealand uses NZD dollars. Luckily, the NZD exchange rates are quite similar to the Australian Dollar, the Australian dollar being in a slightly stronger position.
Is NZD Stronger Than AUD?
While the AUD NZD economies very closely linked. The New Zealand dollar performance is influenced heavily by the Australian dollar meaning generally speaking the Australian dollar is stronger.
How Much is $100 Australian Dollars in NZ Dollars?
About 101$ – 102$, there is not much difference since Australian dollars and New Zealand are very similar and closely related. You can't expect much difference between AUD to NZD exchange. If you like you can see the exact amount with our currency calculator above.
What is The Money Called in New Zealand?
A common nickname for the New Zealand dollar is the Kiwi dollar since there is a Kiwi bird the national bird on the one-dollar coin. Whereas the currency code is NZD on live charts.

Auckland
Wellington
Christchurch
Queenstown

NZ$204.00
NZ$80.00
NZ$90.00
NZ$133.00

Taxi Ride From The Airport To The City
NZ$50.00 (32mins/24km)
NZ$41.35 (90mins/45km)
NZ$45.00 (20mins/15km)
NZ$25.00 (15mins/8km)

NZ$20.00 – NZ$50.00
NZ$2.00
NZ$29.00
NZ$25.00 – NZ$110.00
There are a number of ways for you to spend your time, and you don't have to spend Aussie dollars for them all. These activities can be just as or more engaging than those where your pennies are required.
Here's A List Of Great Free Things To Do And See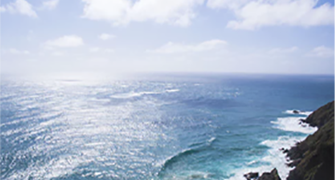 Visiting Cape Reinga
Fishing At Goat Island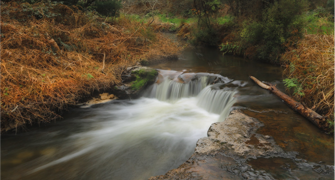 The Hot Springs at Kerosene Creek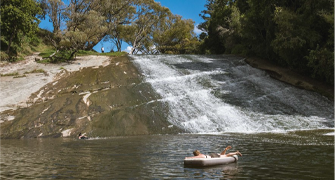 Rere Rock Slide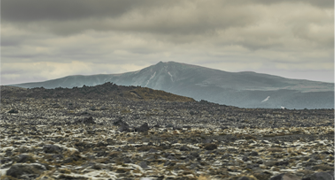 Tongariro National Park
Piha Beach
International Dark Sky Reserve
What are the current AUD to NZD (Australian dollar to New Zealand dollar) exchange rates?
On average, in 2022 $1 Australian dollar will buy you $1.07 of New Zealand dollars. So, NZD is slightly weaker than AUD.
The New Zealand dollar has fallen over the years for many reasons, which can be traced back to 2018 and 2019 in particular. Low inflation played a role, which hinted to the Reserve Bank that they needed to stimulate the economy.
The NZ dollar briefly recovered towards the end of 2019 until it was greeted by 2020, where it began to drop once more. COVID-19 slashed the hopes of the NZD recovery since much of the New Zealand business has been affected by a lack of tourists. Also, major industries such as forestry, have seen less demand.
How do I use a currency converter for my money transfers?
Always use a currency converter to check the latest rates. It's a simple way to make sure you don't pay too much for your international money transfers! When you have found a good currency converter, it's just a matter of picking the currency code you need and converting it into the desired amount of foreign currency.
The live exchange rates can be checked online, where an economic calendar along with Australian dollar forecasts can also be found. Using an economic calendar can provide you with live rates, rate alerts and historic rates. The data provided keeps you updated with the most recent market news and pivot points, and educates you on how to conduct successful forex trading.
The following currencies are a popular choice for an international money transfer: British pounds, Indonesian rupiah, Philippine pesos, Canadian dollars, Chinese yuan, Japanese yen, Swedish krona, Egyptian pound, Vietnamese dong, Czech koruna, Moroccan dirham, Malaysian ringgit, Turkish lira, Malagasy ariary, Bulgarian lev, Hungarian forint, Korean won, pound sterling, Chilean peso, Russian rouble, Argentine peso, Brazilian real, Polish złoty, Pakistani rupee, Swiss franc, Mexican peso, Indian rupee, Thai baht, Kuwaiti dinar, Bahraini dinar, Omani rial, South African rand, Singapore dollar, Hong Kong dollar, and Philippine peso.
Some of the restrictions and issues travellers still face due to COVID-19
The possibility of travel between Australia and New Zealand sounds very exciting at the moment. But, before you begin your travels, educate yourself on what conditions and restrictions are in place for the destination you plan to visit. This can easily be done by checking the relevant government sites.
At the moment, mandatory quarantine is applied to travellers entering Australia from overseas. This rule can also stand in New Zealand or another country you may plan to visit. States and territories also have the power to apply their own travelling restrictions, such as closing state borders and only having limited travel to and from their state. They also can restrict travel out of and into certain areas within their state. Some states and territories may even require you to pay a contribution towards the cost of quarantine.
While you are on an international flight and show any signs of disease, the airline is required to report you to biosecurity officers that will assess you upon your landing. Depending on the assessment, you will either be quarantined or sent to the hospital.
Even if you do not show any signs of sickness, you might be required to quarantine for 14 days from arrival – and there are usually no exceptions made. Quarantine arrangements are managed by including transport for travellers from the airport to their destination. In Australia, once the quarantine is completed, you are allowed to travel within the country as long as you adhere to the state and territory domestic travel restrictions. Testing for COVID-19 may also be required of you at some point in the first 48 hours and then once more between the 10 – 12th days of quarantine. If testing is refused, this may mean you might have to be quarantined for longer.