Order Online | Home Delivery & Australia Post Collection
Best Rates for JPY Currency Exchange in Australia
Currency Exchange: AUD to JPY
Whether you're heading overseas to discover Tokyo or plan to hop on the famous Shinkansen Bullet train and travel the entire country. Don't leave it too late to get your hands on Yen check out our live JPY forecast above. According to the current JPY exchange rate, one AUD to JPY is 92.89. Be sure to always check the current exchange rate, as it is always changing due to a number of factors, such as the Japanese economy, movement from a cash-based society, and the trade markets.
Over 60+ Foreign Currencies At Your Fingertips
We've made it easy for you to get your travel money sorted online. Exchange AUD to JPY easily with our easy-to-use currency calculator. Don't get stung at the Airport with weak rates and high commission fees. Place your order online for Japanese Yen today and get a great rate before you head overseas to the land of the rising sun. By choosing our services, you'll be paying a fair rate and will be able to save on extra cash that can be better spent on your trip.
Get Your Japanese Yen In 2 Simple Steps:
Order Online And Complete Payment Using BPay Or Money Transfer.
You Will Then Find Your Order Within Five Business Days At Your Australian Home Address.
Are you surprised at how simple this all is? Don't gamble with live exchange rates. They change every day and require that you lock in each price point. This is why we're here. Our service enables you to find the right price and then ensure that you're given that exchange when ready to set out on your journey, no matter whether you want Japanese Yen, major currencies, or weak currencies.
More about how Foreign Exchange works
Foreign Xchange employs the latest technological and operational standards to ensure your privacy and payment details are in safe hands. We only work with premium couriers companies and our deliveries are fully insured for your peace of mind.
Place Order
How Much Yen Should I Bring to Japan?
It's important to decide on the amount you will exchange based on the time and activities you have in mind. Be sure to make a little room for any margin of error.
The best place to start is with a simple formula that looks something like this: ¥80,000.00/person/day.

Tokyo
Kyoto
Osaka
Sapporo

¥50,000.00
¥37,000.00
¥8,000.00
¥12,181.00

Taxi Ride From The Airport To The City
¥25,000.00 (60-90mins/63.56km)
¥23,000.00 (50-75mins/40km)
¥20,220.00 (50-70mins/49.5km)
¥8,000.00 (35mins/50km)

¥2,200.00
¥1,000.00
¥400.00
¥200.00
There are endless things to do in Japan, and the best part is that you don't always have to spend money. Consider these things when you're short in your budget or don't want any more financial commitments.
Here's A List Of Great Free Things To Do And See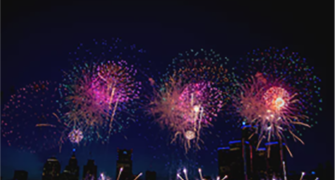 Hanabi: Japanese Fireworks
Matsuri: Japanese Festival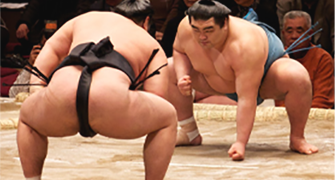 Public Sumo Practices
Brewing Tour At Suntory Musashino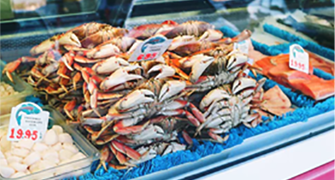 See The Fish Market At Tsukiji
The East Imperial Palace Garden
See The Meiji Shrine And The Harajuku
Is it Better to Exchange Money in Japan or Australia?
Purchasing Japanese Yen in Australia before heading overseas gives you plenty of time to check and compare exchange value on rate charts. It is worthwhile exchanging money in Australia before travelling to Japan so that you can familiarise yourself with the local currency. Forget about international money transfer, midmarket rates, historic rates and price forcasts have your money exchange at the best rate possible today. You are also less likely to face any unexpected charges or commission fees when purchasing currency on home soil.
How Many Dollars is a 1000 Yen?
At the time of writing, 1000 Yen is currently worth $13.30 Australian Dollars. Over the course of the past five years, 1000 Yen has been worth between the ranges of $10 to $14 AUD.
You can expect to pay between 600-800 JPY for a cup of coffee and slice of cake in a cafe when in Japan. A can of Coca-Cola should cost anywhere in the region of 150 Yen.
Why Is Yen So Weak?
Historically, the Japanese Yen started to lose value as Gold started to increase in value against it's silver Dollar. Hence why it started to devalue against other currencies such as USD because its value was aligned to a set amount of gold.
In 1897 Japan eventually switched to Gold standard but at this stage, it was too late. This is just one of many reasons why Yen is considered a weaker currency against other globally used currencies, such as the British Pound.
How to Purchase Japanese Yen Online?
Buying Japanese Yen online is easy. With our online currency exchange service, we're here to help you with your travel money. With access to over 60+ foreign currencies at the touch of a few buttons. You could have your Japanese holiday spending money sorted in a matter of minutes.
Using our online currency converter, select JPY exchange rates from the dropdown menu. Tap in the amount in AUD you would like to exchange, or the amount in Japanese Yen you would like to buy. Once you are happy with the rates and amounts hit the buy currency button to complete your purchase.
Where to Get the Best Exchange Rate for AUD to JPY?
If strolling around the CBD, trying to track down the best exchange rate isn't for you. We've made the process simple and hassle-free. All prices that you see on our site are live rates, and what you see is what you'll get. Recent independent studies have found that places such as Airports or central banks are some of the worst places to buy foreign cash from. This is usually down to their captive audience, high commission fees or weaker exchange rates.
Chances are the best rates exist online with dedicated currency exchange providers.
Why Buy Japanese Currency from Foreign Xchange?
Not only does Foreign Xchange offer a fantastic currency rate for AUD to JPY exchange, but our level of customer service is also second to none. Ultimately, we're here to make your life easier and want to make sure you feel comfortable buying your currency online. Which is why we keep you updated every step of the way.
From the moment you place your order online for JPY, your currency is insured with us. To help give you complete peace of mind we instruct all of our couriers to carry out an ID check once you're ready to receive or collect your order. This means that your currency can only be delivered to you personally, and not miss-delivered or fall into somebody else's hands.
It's these types of reassurances and safeguards that keep our customers coming back to us every year before they head overseas to Japan.
If it is more convenient, you can purchase Japanese Yen directly onto a travel money card. Check out our prepaid Cash Passport service. You can track live rates and send money directly to your travel money cards if you find yourself running low on funds when overseas.
JPY Delivered or Pick-up At Australia Post Locations
If you don't want your Japanese Yen delivered directly to your door, you can collect it at a nominated Australia Post Office. If you know you're not going to be in when our courier is delivering your currency, click and collect could be a great option. Either get it delivered to an AusPost location near home or get it sent to a Post Office near your work. This way you can pick your JPY up at a time that suits you.
If however, you don't want to leave the house. Get your foreign exchange delivered straight to your home address without any fuss at all. Do you want to see how easy all of this is? Check our yen (¥) exchange rates now.