Order Online | Home Delivery & Australia Post Collection
Best Rates for AED Currency Exchange in Australia
Do You Need To Buy AED Right Now?
Be sure to get your hands on the best exchange rates when you're travelling to the United Arab Emirates. Make your Aussie Dollars go further when buying United Arab Emirates dirham with Foreign Xchange.
Where Can You Find The Best Rates?
Don't bother wasting time looking in banks, travel agents or currency exchange stores. The best rates usually exist online, which is where we focus our business. We're here to take the headaches and hassles out of exchanging currency, and ultimately want to get the best exchange rate for all of our customers, Australia wide.
Get Your AED In These 2 Easy Steps
Order And Pay Online. Decide On Which Currency And The Number Of Units You Need. Complete Payment With BPay Or Account Transfer.
We Will Deliver Your Order Within 3 Business Days. Surprise, It's That Easy.
You might of had issues or have been disappointed with the amount of foreign currency you recived in the past when exchanging the Australian dollar to United Arab Emirates dirham. As currency rates change every day. What our service provides is ensuring rate you see at the date of purchase is the rate you recive at home. Our home delivery, ensures peice of mind making sure you can focus more on your holiday to UAE.
More about how Foreign Xchange works
Foreign Xchange employs the latest technological and operational standards to ensure your privacy and payment details are in safe hands. We only work with premium couriers companies and our deliveries are fully insured for your peace of mind.
Place Order
How Many Dirhams Should I Take With Me?
Taking a look at the amount of time you will be abroad is a key factor as well as if you will be working or not. Just to be sure you want to exchange enough Australian dollars to United Arab dirhams that you can live comfortably as well as have some space for unexpected expenses. Don't let your self pay more than needed for your travel money let Foreign Xchange take care of things.
It would be wise to plan for at least 1000AED/person/day.

Dubai

Abu Dhabi

Sharjah

Al Ain

د.إ730
د.إ350
د.إ360
د.إ320

Taxi Ride From The Airport To The City
19km-50.00د.إ

61km-120.00

د.إ

9km-40.00د.إ

9km-30.00د.إ

3.00

د.إ

5.00

د.إ

10.00

د.إ

5.00

د.إ
Some considerations to make are activities that cost nothing. You'll be surprised at how much fun you can have while spending no money in a foreign country.
Here's What You Can Visit For Free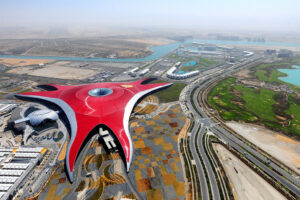 Ferrari World, Abu Dhabi, UAE
Sheikh Zayed, Grand Mosque, UAE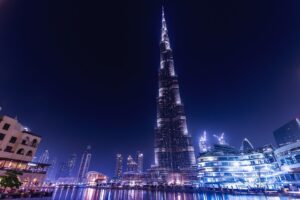 Burj Khalifa, Dubai, UAE
Dubai Creek, UAE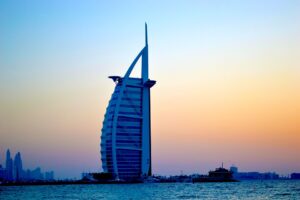 Burj Al Arab, Jumeirah, UAE
Dubai Marina, UAE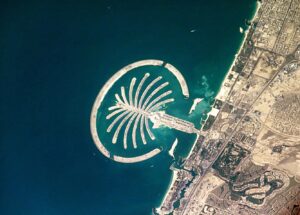 Palm Jumeirah, Palm Island, UAE
Where to get the best AUD to AED exchange rate?
Are you still searching for the best Australian Dollars Arab Emirate Dirhams currency exchange rate? Heading overseas to the United Arab Emirates or heading directly to Dubai? You can use our online currency exchange platform to get the best AUD to AED exchange rate today. If you've already started searching for the best rate in local banks, travel agencies or currency exchange shops. Chance's are you're going to get stung by high commission fees or weak rates. With Foreign Xchange there is nothing but highly competitive exchange rates and zero commission fees. The best part? You can have your travel money sorted in a matter of minutes. Place your order online today and we'll have it delivered to your residential address in as little as five business days.
How do I order AED online?
Ordering AED online is easy. Simply select the currency you're after on our currency exchange calculator. Tap in the amount of Australian Dollars you want to exchange, or how much AED you are looking to buy. Once you are happy with the exchange rate, hit the buy currency button and complete your order on our one-page checkout. Here you can request what denominations of Dirhams you want or if you have any special delivery instructions. You can finalise your purchase with either a secure bank transfer or using your Bpay account. Once your order is placed, we'll dispatch it from our HQ using our first-class courier network.
Why choose Foreign Xchange?
Making a foreign currency calculator accessible is one thing. Making sure that you get your order safely is another. We're committed to ensuring that your order is delivered securely into your hands. All amounts of foreign currency are placed into a secure Airlock packet before dispatch to ensure that they cannot be tampered with. Once your order arrives at your door, our courier will ask for proof of ID to make sure your identification matches the package. It's these kinds of processes that make our customers come back to us every year for their foreign currencies. Don't believe us? Check out our Google reviews or client testimonials video. Or you can go directly for the currency converter above.
Are you ready to save on your money? Find current AED exchange rates now on our live rates table.