Best Exchange Rates | Delivered to your Doorstep
Best Rates for GBP Currency Exchange in Australia
Do You Need To Exchange AUD to GBP Right Now?
Whether you're heading to London to see the sights or travelling back home to catch up with family, make sure you get the best AUD to GBP exchange rate possible.
Where Can You Find The Best Currency Exchange Rates?
Use our currency calculator to see how we compare against our competitors. You will struggle to find a more convenient, hassle-free way to get your hands on English Pounds. All orders are carefully counted, sealed in an Airlock packet and delivered directly into your hands. Take the stress out of buying foreign cash and place your order online today.
Get Your GBP In These 2 Easy Steps:
Order And Pay Online. Decide On Which Currency And The Number Of Units You Need. Complete Payment With BPay Or Account Transfer.
We Will Deliver Your Order Within 3 Business Days. Surprise, It's That Easy.
You might have been disappointed in the past. Currency rates change every day. What we're providing you with is a sure way to lock in whatever price point you start with. Our home delivery system is key to ensuring that your work is completely automated. Everything comes directly through the mail.
More about how Foreign Xchange works
Foreign Xchange employs the latest technological and operational standards to ensure your privacy and payment details are in safe hands. We only work with premium couriers companies and our deliveries are fully insured for your peace of mind.
Place Order
How Much British Pound Do You Need?
Think about the different activities you want to do while enjoying your trip. This will give you a basic idea about how much it will all cost.
Here's a simple model that can give you an overview of everything: £284.57/person/day.

London
Aberdeen
Heathrow
Manchester

£172.57
£94.81
£100.01
£99.34

Taxi Ride From The Airport To The City
£13.72 (30mins/45km)
£20.00 (2hour and 53mins)
£40.00-£60.000 (60mins)
£50.00 (420km)

£23.00
£45.55
£10.00
£62.00
You may find that your time is limited, and leisure may not be your main objective. You can consider the following if you're short on time. These options enable you to get in and out without any financial commitments.
Here's A List Of Great Things To Do And See For Free
Natural History Museum, London
Museum of Lincolnshire Life, Lincoln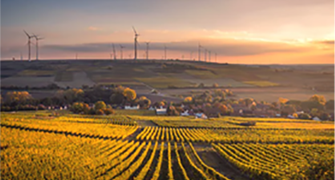 Roskilly's Farm, St Keverne, Cornwall
Cumberland House Natural History Museum, Portsmouth
The Royal Botanic Garden, Edinburgh
Guided Walks of Bath, Somerset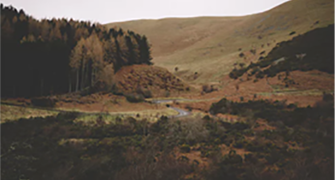 The Holy Island of Lindisfarne, Northumberland
Where to get the best AUD to GBP exchange rate?
Heading over to London for a once in a lifetime trip or visiting family and friends in the UK soon? We can help you get the best AUD to GBP currency exchange rate. Whether you have been looking at exchange rates with your travel agent or local banks, chances are the best AUD to GBP exchange rate is online. Here at Foreign Xchange, we've made it easy for you. You can order GBP online and have it delivered directly to your door. We can save you heaps of money by offering zero commission fees and no service charges whatsoever. Place your order online with us today and you could have your Great British Pounds in as little as five business days.
How do I order GBP online?
Ordering your travel money online is easy. If you are heading over to the UK shortly, make sure you give yourself plenty of time to sort out your foreign currency. Foreign Xchange online currency platform is simple, secure and hassle free. Simply use our currency calculator to see how much GBP your Aussie Dollars will get you. Hit the buy currency button and complete your order with a simple bank transfer or with your Bpay account. It's that simple. You can exchange AUD to GBP in minutes anywhere, anytime!
Why Choose Foreign Xchange?
We are revolutionising the way in which Aussie travellers get their hands on foreign currencies before they head overseas. We offer currency exchange services in Sydney, Adelaide, Melbourne, Perth, Brisbane and pretty much anywhere right across Australia. All you need is an internet connection and a couple of minutes to place your order. Our service has been designed to make getting your hands on foreign cash convenient, safe and stress free. Check out our FAQ's section if you have any questions or feel free to give us a call and we would be more than happy to help.
Are you ready to save on your money? Click here to find current GBP exchange rates now.
Frequently Asked Questions
2. What kind of details or ID do I need to provide to buy foreign currency?
foreignxchange
2019-09-08T09:54:36+00:00
We are required by AUSTRAC regulations to verify the ID of our customers. This will be done in-store at pick up or at the end of the online ordering process if you elect to have your currency delivered.
An Australian Drivers Licence or Passport is an ideal example of a complete valid ID.
A valid complete ID must possess the following:
1. Full Name
2. Photograph
3. Date of Birth
4. Address*
5. Signature
6. Issue and Expiry Date
7. ID Number
8. Government Issued
If you are unsure if your ID is valid or not, give us a call or drop us an email and we can help you out.
*If you're using our delivery service, your delivery address must match the address on your ID.