Order Online | Home Delivery & Australia Post Collection
Best Rates for CNY Currency Exchange in Australia
Best rates for Australian Dollar to Chinese Yuan exchange
Are you considering a holiday trip to China? Or maybe you need to head there for business purposes? No matter the reason, finding the best Australian Dollar to Chinese Yuan is key to a successful trip. Its definitely something you want to sort out before heading out, all to ensure that you have the most hassle-free trip possible. Have a look at our Australian Dollar To Chinese Yuan exchange rates, we know that you'll be pleasantly surprised!
Easy and efficient currency exchange right at your finger tips
Don't fall into the common mistake of waiting to exchange currency when you're already at the airport, its infamous for its terrible exchange rates. Make the most out of our currency converter! We're proud to say that Foreign Xchange charges no commission fees for all of our 60+ Foreign currencies. If you exchange AUD to CNY today, then we'll send out your order straight away. Regardless of where you're going, always take the time to ensure you're bringing the right currency. If you're heading to multiple locations then you'll most likely need to bring multiple currencies along. Carrying multiple currencies can become an extra worry quite quickly, so check out travel cards.
Not familiar with travel cards? To get you up to date, travel cards or money cards are quite similar to debit cards, with a key difference of letting you hold multiple currencies. As you can imagine, they're super convenient when you're heading to multiple destinations. Whats even better is that they will allow you to lock in the exchange rate on the day you buy! If you were to load on Chinese Yuan, the CNY exchange rates on the day you loaded would be applied to all future reloads – no matter whether the 'real' rate rises or falls.
Get Your CNY In These 2 Easy Steps
Order And Pay Online. Decide On Which Currency And The Number Of Units You Need. Complete Payment With BPay Or Money Transfer.
We Will Deliver Your Order Within 3 Business Days. Surprise, It's That Easy.
We take extra care to make this process as simple as it can be, but we also urge you to place your order as soon as you can. Its no secret that the exchange rates are prone to unpredictable changes, so lock in a good rate now and don't suffer the continual market changes.
More on how Foreign Exchange works
Here at Foreign Xchange, we make the most of latest technological and operational standards, helping us to keep your payment and privacy details safe. We only work with premium couriers and companies to ensure that your delivery will reach you. On top of that, we also fully insure our deliveries for your peace of mind.
What to know before heading over to China
There are a few tips you can keep in mind before heading to China. It can be quite daunting when you're faced with the task of narrowing down what do see and do, but we've collected a few small yet handy tips to help you overseas!
Don't overlook nature sightseeing in the South
Nothern China is famous for its bamboo forests and pandas, but be sure not to overlook what the Southern section has to offer. In Southern China, you can explore ancient caves located in Guilin, cruise along the Li River, sightsee mountains, hike and rock climb through Yangshuo, stroll through the rice fields located in Longsheng, and gaze at Guizhou's waterfalls. As you can see, there's plenty to do and with a bit of planning, you'll have a thrill!
Chinese cuisine will differ in each region
As you would expect, Chinese dishes go far beyond the variety displayed in Western countries. Most popular meals are usually categorised as Cantonese cuisine by the Chinese, as popular Guangdong's southeastern province (only one of the country's eight regional cuisines). The other regional cuisines include Zhejiang and Jiangsu (full of sweet and light flavours), Sichuan and Hunan (more red chili spice), Anhui and Fujian (delicacies from the sea and mountains), and Shandong (fresh seafood).
If you're planning a food based trip, expect to find most of your noodles and dumplings in the North and rice in the South section. You can also grab yourself some rice wine in the South, which is produced can rice production is quite plentiful.
How much Chinese Yuan Renminbi should I take with me?
When considering how much Chinese currency you should take with yourself, it's helpful to consider how long you'll be gone for and whether you'll be travelling in a group or by yourself. You always want to take enough to be comfortable, especially in the event an emergency arises.
For reference, you can consider $100 AUD/person/day.
How much is $100 Australian Dollars in Chinese Yuan Renminbi?
Always remember that the currency exchange rate is constantly changing, so be sure to check the exchange rate for yourself before setting out.
Currently, $100 AUD will get you ¥467 CNY. To get the most out of your Australian Dollar, we recommend turning on rate alerts and keeping your eyes on the our rates table.
How much is $3000 Australian Dollars in Chinese Yuan Renminbi?
At the moment, $3000 Australian Dollars are worth ¥14015 Chinese Yuan Renminbi. As you can see, the Australian Dollar is a fair bit stronger than Chinese Yuan Renminbi. Even so, continue checking the exchange rate so that you're not caught off guard by changes in the market.

Shanghai

Beijing

Tianjin

Shenzhen

¥700
¥410.00
¥500.00
¥650.00

Taxi Ride From The Airport To The City
¥120-45km
¥120- 41km
¥90-36km
¥25–5km

Some considerations to make are activities that cost nothing. You'll be surprised at how much fun you can have while spending no money in a foreign country.
Here's What You Can Visit For Free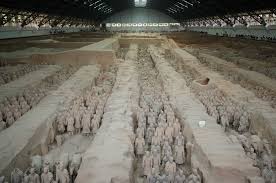 Emperor Qinshihuang's Mausoleum Site Museum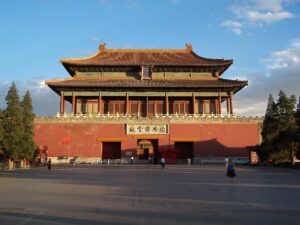 Forbidden City, China
The Great Wall of China
Marble Boat Summer Palace, China
Potala Palace, City of Lhasa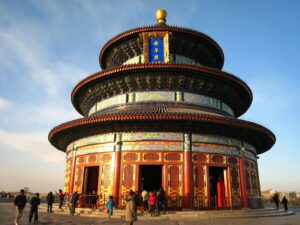 Temple of Heaven, Beijing
The Bund, Shanghai
Where Can I Get The Best Exchange Rate For AUD to CNY?
China has a lot to offer when it comes to tourism. Making sure that you have enough travel money when you travel overseas is important. After all, there's nothing worse than worrying about if you have enough spending money before you head abroad. It can, therefore, be really important to make sure that you get the best AUD to CNY exchange rate possible. 
Are you tired of not knowing where the best rates are, or struggling to compare commission fees or how much it's all going to cost you? Here at Foreign Xchange, we're completely transparent when it comes to buying foreign cash. 
We charge zero commission fees and can deliver your Chinese Yuan (CNY) to any location right across Australia. If you would prefer to collect your foreign currency in person, we also offer an Australia Collection service.
Comparing our rates online is easy. Simply use our currency converter calculator to see how much Chinese Yuan you can afford to buy with your holiday budget. You can use this rate to compare other sites or currency exchangers when it comes to converting AUD to Chinese Yuan.
How To Purchase Chinese Yuan Online?
Ordering Chinese Yuan online with the best dollar exchange rate is easy. Once you're happy with the amounts and exchange rate on our website using our currency calculator, you're ready to buy your currency. 
Using our one-page checkout fill in your details and let us know if you want home delivery or AusPost Click and Collect. You can also request small, medium or large denominations depending on what your needs are. Once you've completed all of this you can finalise your order with a money transfer, BPAY or POLI payment.
Once you've completed your purchase for CNY, we'll dispatch it right away and it should be delivered at your chosen home or AusPost destination in as little as three business days.
Why Exchange Currency With Foreign Xchange?
We're here to make your life easy. Taking the stress and hassle out of buying foreign currency. Ultimately our goal is to provide everyone and anyone right across Australia with the best currency exchange rate possible. At the easiest convenience. 
Whether you need to buy CNY, United States Dollars or Japanese Yen, we are here to help. We have enabled Aussies access to over 60+ foreign currencies at the touch of a few buttons. Ordering your travel money has never been easier. Exchange your Australian Dollars to Chinese Yuan today!