Order Online | Home Delivery & Australia Post Collection
Best Rates for IDR Currency Exchange in Australia
Exchanging Australian Dollars To Indonesian Rupiah
No matter where you are travelling to in Indonesia, make sure you get your Australian dollar AUD to IDR exchange sorted before you head off. Here at Foreign Xchange, we're making the AUD IDR exchange rate cheap and easy. We advise you to compare exchange rates as you will see FX is the best head over and check out our rates table to make sure.
Changing The Way You Buy Foreign Cash
Order dollar AUD to Indonesian Rupiah online and you can save time and money by not having to wait in queues at the bank, a travel agency or at a currency exchange kiosk. Our currency exchange process is safe, secure and tried & tested by Australians right across the country. Order your foreign cash today and we'll have it delivered to you directly to your door. Simply use our currency converter at the top of the page to order your travel money via money transfer, Bpay and a number of other payment methods. Exchanging Indonesian rupiah to Australian dollars is now easy simply use our currency calculator above to select how much travel money you would like to order. Or if your after an even easier way of having your foreign currency check out our travel money card.
Get Your IDR In These 2 Easy Steps:
Order Online – Find The Rates You Need, And Then Select The Amount Of That Currency You Want To Buy. Complete Your Order Via BPay Or Account Transfer
Your Wait Will Be No More Than 3 Business Days Before The Currency Of Your Choosing Arrives At Your Doorstep. It's That Easy.
It's important that you move with a little urgency as we know the exchange rate history can be volatile. We guarantee your AUD to Indonesian rupiah rates but only during the time when you submit them. You can get the best currency exchange rates with us. Forget the hassle with international money transfers, banks and exchange offices have your travel money delivered or ready for pickup at your local post office.
More about how Foreign Exchange works
Foreign Xchange employs the latest technological and operational standards to ensure your privacy and payment details are in safe hands. We only work with premium couriers companies and our deliveries are fully insured for your peace of mind.
Place Order
How Much IDR do I Need to Convert in Total?
Start planning the itinerary of your trip in order to get a better trajectory on the AUD Australian dollar cost in comparison. The basic factors to consider are the amount of time you'll be gone for and the type of activities you see yourself engaged in.
This equation has also been effective for travellers: Rp995.000.00/person/day.
Can You Buy Indonesian Rupiah in Australia?
Why yes, you can. With Foreign Xchange, All you have to do is use our currency converter above to have AUD to IDR exchanged.
Should I Exchange Money Before I Travel to Bali?
We strongly recommend exchanging your currency before going on any holiday, after all, you don't want to spend your vacation searching for an exchange office or bank. And as a bonus you will get the best currency rate with Foreign Xchange guaranteed.
Does Bali accept Australian dollars?
No it does not. You can only use Indonesian Rupiah IDR in Bali and the rest of Indonesia its show as Rp.

Jakarta
Surabaya
Bandung
Medan

Rp700.000.00
Rp752.888.00
Rp371.000.00
Rp280.000.00

Taxi Ride From The Airport To The City
Rp185.000.00 (45mins/30km)
Rp100.000.00 (30mins/20km)
Rp285.000.00 (180mins/200km)
Rp130.000.00 (45mins/40km)

Rp5.000.00
Rp10.000.00
Rp5.000.00
Rp10.000.00
Not everything will have to be expensive. In fact, some activities will give you memories for a lifetime and cost nothing. We've listed out some options to consider. Don't feel like you have to spend every dime you bring with you can easily send money back.
Here's A List Of Free Things To Do
Kuta Beach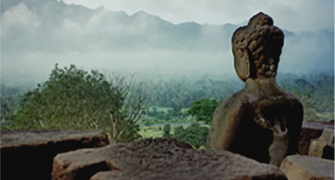 Borobudur Temple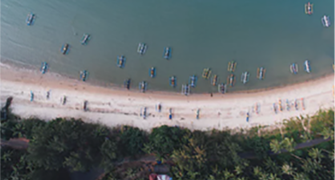 Pulau Weh Bay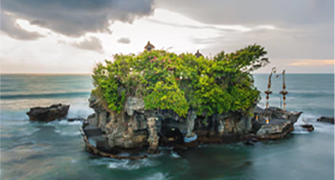 Tanah Lot Holy Site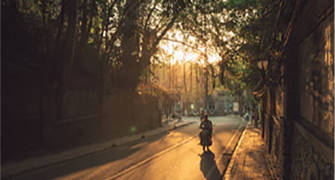 The Town of Ubud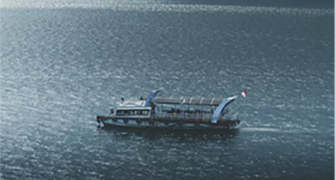 Lake Toba
Bukit Lawang Trek
Why Purchase IDR Online With Foreign Xchange?
Avoid the headaches and hassles that come with getting your hands on your travel money before you depart overseas. With Foreign Xchange, you have access to over 60+ foreign currencies at the touch of a few buttons. Don't waste time heading into your local bank, currency exchange store or travel agency. Exchange foreign currency with us the easy way.
Order online today and you could have your IDR in as little as 3-5 business days. You can either opt for safe and secure home delivery or pick-up in-store at your nearest Australia Post Office.
Order Online, Pick-up In-store: AUD to IDR
Not only can we deliver foreign currency to your home address, but we can also send your Indonesian Rupiah to a nominated Australia Post Office location. That way you can pick-up your travel money directly in-store at a time and location that matches your needs.
With the ability to choose from over 3000+ stores right across Australia, you can pick your Indonesian Rupiah up on your way to work, at the weekend or even on your way to the airport.
Buy IDR Today
Take one extra thing off your mind when it comes to your travel preparations. Buy your travel money online today and get your IDR before you head overseas. Here at Foreign Xchange we offer great currency exchange rates, at the easiest convenience.
Do you want us to help you today? Click here to check out our current rupiah rates.