Order Online | Home Delivery & Australia Post Collection
Best Rates for PLN Currency Exchange in Australia
Travelling to Kraków, Poland?
Whether you're flying over to Europe to visit family and friends or looking to explore a new country, we've got you covered when it comes to foreign currency.
AUD to PLN Exchange Rates
At Foreign Xchange we have some of the most competitive rates across 60+ different foreign currencies. Coupled with our exceptional delivery service and zero commission fees, it's no wonder why so many Australians choose us when it comes to getting their hands on Polish Zloty and many more foreign currencies.
Get Your PLN In These 2 Easy Steps
Order And Pay Online. Decide On Which Currency And The Number Of Units You Need. Complete Payment With BPay Or Account Transfer.
We Will Deliver Your Order Within 3 Business Days. Surprise, It's That Easy.
You might have been disappointed in the past. Currency rates change every day. What we're providing you with is a sure way to lock in whatever price point you start with. Our home delivery system is key to ensuring that your work is completely automated. Everything comes directly through the mail.
More about how Foreign Xchange works
Foreign Xchange employs the latest technological and operational standards to ensure your privacy and payment details are in safe hands. We only work with premium couriers companies and our deliveries are fully insured for your peace of mind.
Place Order
How Many Polish Zlotys Should I Take With Me?
The amount of time you're gone for and whether or not you'll be working should be factors to consider. You want to take enough while having some cushion space for the unexpected. Just don't let the rates force you to pay more than necessary.
It might be helpful to consider at least zł800/person/day.

Warslaw
Krakow
Lodz
Wroclaw


Taxi Ride From The Airport To The City
9.6km-zł31.17
17km-zł67.19
9km-zł29.91
20km-zł64.21

Some considerations to make are activities that cost nothing. You'll be surprised at how much fun you can have while spending no money in a foreign country.
Here's What You Can Visit For Free
Main Square, Warsaw
Wieliczka Salt Mine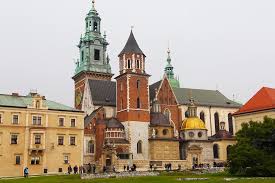 Wawel Royal Castle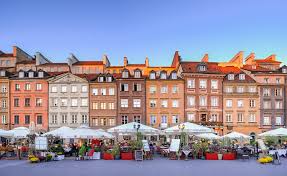 Warsaw Old Town
The Royal Castle in Warsaw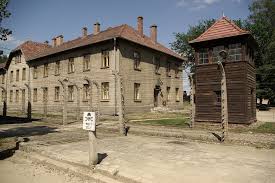 Memorial and Museum Auschwitz-Birkenau
The Cloth Hall
Where to get the best AUD to PLN exchange rate?
Struggling to find the best exchange rate for Polish Zloty? Look no further as we have some of the most competitive rates in Australia. The best part? You don't even need to leave the comfort of your own home to get your hands on this foreign currency. Here at Foreign Xchange, we like to make things as easy as possible for our customers which is why we're transforming the way Aussies get their holiday spending money. We deliver over 60+ foreign currencies to any residential address right across Australia all at the touch of a few buttons. Unlike many banks, travel agencies and other currency exchange websites we charge zero commission fees, giving you the best rate possible. Ultimately, we're here to make exchanging AUD to PLN as stress-free as possible.
How to buy PLN Online?
Ordering Polish Zloty online is easy, all you need to do is select your chosen currency from our currency calculator. Tap in the amount of Aussie Dollars you want to exchange (or Polish Zloty you want to buy). Once you're happy with the exchange rate, hit the buy currency button and head on through to our one-page checkout to complete your order. Let us know your home address, contact details and if you have any special requests when it comes to receiving particular denominations. Once you've filled out your details finalise your order by paying for your foreign cash through your BPAY account, POLI account or by a secure bank transfer. We'll get your order out to you as soon as we can and it could be at your door in as little as five business days.
Why Choose Foreign Xchange?
Above convenience, security is our number one priority. Making sure that you get your travel money safe and securely is really important to us. Once your foreign currency arrives at your door our courier will ask you for proof of ID. This allows us to make sure that your currency falls into your hands and not somebody else's. All orders are fully insured to give you complete peace of mind and placed into a tightly secured Airlock package. Check out some of our Google reviews or testimonials to see how we've been satisfying holidaymakers right across Australia.
Are you ready to save on your money? Click here to find current PLN exchange rates now.