Order Online | Home Delivery & Australia Post Collection
Currency Exchange In Australia
Our home delivery service is our chief innovation as it allows us to keep our overheads low and pass the savings onto you with the best rates in the market. It also means you can shop for foreign currencies from the comfort of your own home and receive them directly without having to organise a collection.
Delivery is Safe, Secure and Fully Insured. It is available to any residential address in Australia and will arrive within Estimated 4 business days from when you place your order or on your nominated delivery date. This is an Estimated time only and not guaranteed because of various reasons out of our control including but not limited to logistics and operational delays. We charge a nomincal postage fee of $19.50.
Home delivery is available for all currency exchange orders of any value and as many different currencies and denominations as you need. Select the currencies you need in our online order portal and make payment via BPAY or Bank Transfer (EFT) to our account.
Your order will be delivered by a secure courier service and won't be released without the photo ID and signature of the person who placed the order. This ensures maximum security for your currency order. If you miss your delivery, a communication card will be left in your letterbox and we will try again the next business day.
Whether you're planning a trip of a lifetime or already booked a short stay overseas, you need to buy foreign currency. We're here to make sure that you get the most out of your holiday spending money while making the process as convenient as possible.
We've been providing the whole of Australia with foreign currency exchange services for a number of years now. Our safe and secure delivery method allows you to get travel money delivered directly to your door. If you'd prefer to pick up your currency in person, you can click and collect at over 3,000+ Australia Post locations right across the country.
Secure Person-to-person delivery
When you need the extra peace of mind that comes from person-to-person delivery, choose StarTrack Premium. In addition to the Premium next-day service, StarTrack solution provides you with:
Priority person-to-person service completed by our expert drivers

Photo ID check on delivery to ensure your parcel is delivered to the person specified on the consignment

Carding of parcel to the local post office for receiver convenience if they are unable to provide photo identification at the time of the delivery, or are not available

The Post Office will complete the photo ID check and record before handing over the consignment to the receiver.
SECURE STAR TRACK DELIVERY FEATURES
Urgent next day person-to-person delivery
Photo ID and check recorded
SMS / status alerts (receiver and sender available)
Confirmation of delivery at time of delivery
Live tracking at startrack.com.au
Small, medium and large satchel sizes (Co-branding optional)
Delivery to Post Office
Best Rates for Currency Exchange in Australia
Before you head overseas, it makes sense to exchange your currency before you depart. With so many different options, knowing where to buy foreign cash can be difficult. Local banks and travel agencies usually offer a currency exchange service. However, as this isn't their main service, chances are you are likely to get stung with high commission fees and weak exchange rates.
If you're planning on using your credit or debit card abroad, it can be worthwhile checking with your local bank what fees you may incur. Here at Foreign Xchange, we would recommend using a dedicated travel debit card instead of your Australian one as fees can be unpredictable.
Dedicated currency exchange providers are great places to start. Comparing rates in the city can sometimes cause headaches and unwanted stress. Tracking rates online can be a lot easier and simpler. 
When comparing rates online, it can be handy to check all the costs involved before you make a purchase. This can include any additional fees or delivery costs.
Buying foreign currency online and getting it delivered to your door can save you money and time. Foreign Xchange was built to stop the stress of exchanging your AUD into foreign money and make the whole process as convenient as possible.
Where To Buy Foreign Currency in Australia?
Waiting to get your currency exchange abroad can be a risk and you never know what kind of rate you might get. Exchanging currency at the airport when you land can also be a bad idea, as airports can be notoriously bad when it comes to exchanging cash. 
Buying foreign currency in Australia not only supports the local economy, but it also ensures you that you get your travel before you travel. Leaving your conversion to the last minute can lead to high commission fees or weak rates. Purchasing currency online in Australia can take away the hassles and stress when it comes to sorting out your travel money.
Buying Foriegn Currency Made Easy
Whether you're looking for currency exchange services in Sydney's CBD or you're in the middle of Woop Woop, our service is designed to put you first. With thousands of Aus Post delivery locations as well as the option to get your currency delivered directly to your door. Foreign Xchange is here to make your life easy.
Stop worrying, or stressing out about tracking down the best rate in the centre of the city. Compare our rate with our competitors and we're sure that our currency exchange rates and exceptional customer service will be hard to beat.
How To Buy Foriegn Currency Online In Australia
Purchasing currency online with Foreign Xchange is easy. Simply use our online currency calculator to find the currency you are after. Once selected, either tap in the amount you would like to purchase or the amount of AUD you would like to convert. Once you are happy with the exchange rate, hit the buy currency button.
If you're after foreign cash, let us know if you have any special requirements when it comes to denominations and we'll try and match your request. 
If your currency is available on one of our Mastercard prepaid Cash Passports, you could opt to have some of your currency preloaded onto a debit travel card.
You can complete your purchase with either BPAY, POLI or a simple bank transfer. All orders are carefully counted and placed into one of our tightly secured Airlock bags. Once your order is dispatched and on it's way to you, it should arrive at your destination in as little as 3 business days.
All orders are fully insured and tracked from the moment they leave our head office. We only use our network of premium trusted couriers to make sure that your order falls into the right hands.
When you're either ready to pick-up your order from Australia Post or your secure parcel arrives at your door. Our courier will ask for proof of ID. This ensures us that you get your travel money and nobody else does. 
This reduces the very unlikely risk of a misdelivery, lost packet or your currency order falling into the wrong hands.
Place Your Order For Foreign Money Online Today
Ordering money online is easy and can take a matter of minutes. Save time and money by purchasing your travel money online with Foriegn Xchange today. Our currency exchange rates are some of the best in Australia. Whether you want to exchange AUD to USD or need currency delivered out to a regional location, we're here to help with your money transfer.
South Australia
11 Cities
New South Wales
13 Cities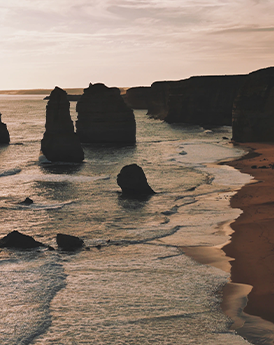 Northen Territory
01 City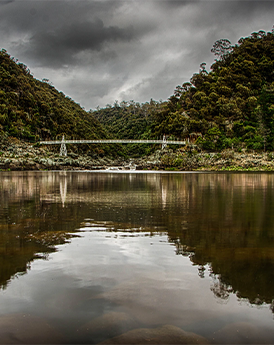 Western Australia
04 Cities
Frequently Asked Questions
1. How does 'home delivery' work?
foreignxchange
2020-01-17T13:17:28+00:00
When you make your order, you'll be asked to enter your residential delivery address which needs to match your drivers license. Proceed with the payment and completion of your order and receive your order within Estimated 4 business days. This is an Estimated time only and not guaranteed because of various reasons out of our control including but not limited to logistics and operational delays. It needs to be received and signed for by the person who made the order with the matching drivers license.
2. Where in Australia is it available?
foreignxchange
2019-06-12T12:36:50+00:00
Any residential address in Australia.
3. How much does Home Delivery cost?
foreignxchange
2022-03-22T07:37:44+00:00
For the security of postage, we charge a nominal postage fee of $19.50
Our service has no fees or commissions and we offer the best rates in the market.