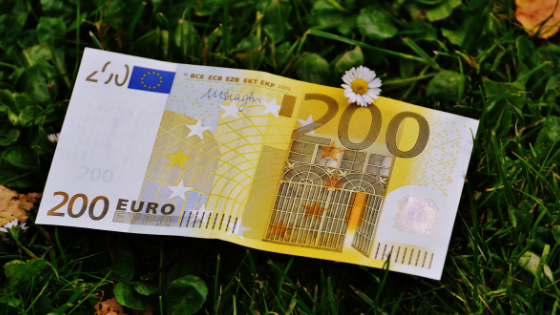 The cheapest way to buy Euros in Australia is online. You can save money on commission fees, shopping around comparing rates and also find the best deals from anywhere in the country.  Buying Euros online is simple, easy and can save you heaps of time. You can compare the AUD to EUR exchange rate online by comparing local banks, travel agents and currency exchange stores. You can save money by ordering your Euros online from the comfort of your own home all at the touch of a few buttons.
Five Cheapest Way To Buy Euros In Australia
1. Buy foreign cash online
Whether you're buying Euros online or wanting to exchange other currencies, sorting out your currency exchange has been made easy. Here at Foreignxchange.com.au, we're revolutionising the way Australians get their hands on foreign currency. By simplifying the process and putting their customers first, Foreignxchange charges zero commission fees and offer some of the best exchange rates in the country.
Buying Euro Cash online with foreingxchange.com.au is safe, secure and most of all convenient. Over many years of experience, FX has worked closely with its customer base to really understand their needs. The biggest priority before getting your currency delivered to your doorstep safely is getting your foreign cash at the best rate possible. Buying Euros or any foreign cash online is usually the cheapest way to get your hands on your travel money before you head overseas.
Being able to compare rates online. Shop around easily, compare commission fees and delivery costs plus other charges enables will help you to get the best rate possible. Foreignxchange.com.au have a handy, easy to use exchange calculator that will help you see how much your transaction will get you. You can compare rates for multiple currencies, including Euros which you can purchase online with ease.
2. Purchase A Cash Passport
A cash passport can be a great way to save money when it comes to exchanging AUD to EUR online. A cash passport allows you to carry either one or multiple currencies all in one handy debit card. Once you purchase your Euros through a cash passport you also lock in the rate that you purchased them for. Which can be a great way to secure a great rate. There are 11 currencies that you can load onto a cash passport which is handy if you are going to travel to multiple countries. You also don't have to carry around a huge load of cash which can be great from a security point of view.
By exchanging your Australian Dollars onto a cash passport you will find it much cheaper than ordering cash in-store or with a local bank or travel agent. Whilst you're overseas you can easily top up your cash passport with more Euros if you end up spending more than expected or start over-indulging.
3. Do Your Research
Whether you plan to buy your Euro cash in-store, online or with your local bank. Making sure that you carry out thorough research can be the difference between getting the cheapest rate or paying through the nose when it comes to getting your travel money sorted. Buying your Euro's online allows you to compare rates across different sites as well as using comparison sites. As always though, make sure you are aware of any additional fees, delivery costs and what commission fees you may have to pay.
If you are unsure about any currency exchange site or shop, make sure you check out their customer reviews. This can be a great way to verify their legitimacy and also to see what experiences other customers have had with them. Testimonials, Google reviews or even by giving them a call can be a quick and easy way to make sure you get that final seal of approval.
4. Travellers Cheques
Although fairly uncommon and also considered slightly outdated – traveller's cheques can be a great way to save money when it comes to exchanging AUD to EUR before your big trip. A safe and secure way to carry Euros overseas. Traveller's cheques can be exchanged for Euros when you get to your chosen travel destination.
The great thing about this form of currency is that if you lose, misplace or even someone steals them from you. They are pretty worthless because you're the only person that can exchange them for Euros. However, you may struggle to find a place to exchange them when you get to Europe. Especially in rural areas of Europe or where English is not commonly spoken.
That being said, exchanging Aussie Dollars into Euros cash can be a great way to back-up and have a second payment method when you start your holiday. Ordering Euros online can be the cheapest way to get your hands on foreign cash.
5. Use Comparison Sites
Finally, comparison sites are a great way to search out the best Euro exchange rate. Definitely check out sites individually too though. Many comparison sites will earn a commission or referral fee for sending customers to exchange sites. Checking the rate on a comparison site vs. a dedicated currency exchange site vs. a physical location will be your best bet to ensure you are getting the best deal possible.
Comparison sites are great for reading customer reviews and testimonials. They can also be very honest and upfront in terms of fees or charges you may experience when using currency sites to exchange AUD to EUR directly. These types of websites can also bring all the information you need into one place to save you cycling through multiple tabs in your browser or even going from shop to shop when you're out in the CBD.
Buy Euros Online Today
Foreignxchange.com.au is one of the countries best foreign currency exchange platforms when it comes to ordering Euros and many other foreign currencies. Place your order online today and you could receive your cash in as little as five business days. With safe and secure delivery, you can take the hassle out of buying Euros over the counter. Safe in the knowledge that you are getting one of the cheapest rates online. Purchase Euros today and save time and money with FX. Great currency exchange rates – at your convenience.