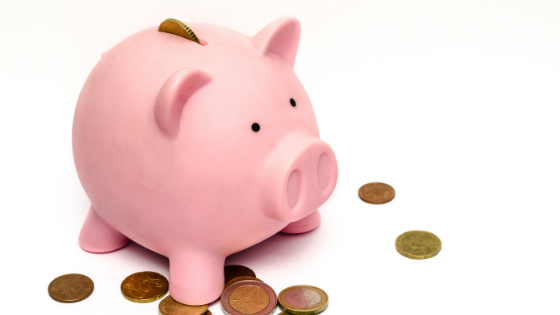 If you're on a tight budget and are looking to save money in all areas of your trip overseas. Here are some money-saving tips that can save you a small fortune prior to booking that dream holiday or even when you finally get overseas yourself.
1. Select off-peak dates
If you're looking for a cheaper fare and fewer crowds, holidays are not a very good time to travel. Vacation spots are typically priced higher during these peak seasons. Take advantage of this by booking out of season. It's worthwhile checking climates and predicated weather though. After all, a spot of rain can make the difference between a bad holiday and a great holiday.
2. Check your baggage weight
Be aware of your allowed baggage and the excess baggage fees. Once you've finished packing, weigh your luggage first and remove whatever you can to decrease the weight. Make sure you know how much you can afford to carry-on. Splitting the weight between a small case and you're checked baggage can help ensure you don't leave any essentials behind. 
3. Choose another airport
It may cost less to fly from another airport instead of the one that is closest to you. Although it may be a little more inconvenient, it will be worth it if it's cheaper. Check the travel distances between the two as well. Make sure you don't end up paying more for petrol or travel fares getting to the airport and cancelling out any savings.
4. Make use of a variety of Apps
Look for apps that you can download on your smartphone which can give you great advice on the best and most affordable transportation, accommodation and food choices at your destination. Great sites such as TripAdvisor, Expedia or even Wikipedia can be great to top tips or finding places you might have been unaware of.
5. Pick Flights with the lowest rates
Prices of flights will differ based on the date, day and time. Weekend flights, for example, usually cost more than weekdays and though most people avoid red-eye flights, these often have fewer passengers and lesser rates. Check what your flight price includes also. Key things that are worth noting are: what is the leg-room like? Is food included? and what baggage limits are included on your ticket.
6. Spend less when exchanging currency
Avoid making international withdrawals and charging on your credit card as there are transaction and exchange fees for every transaction using foreign exchange businesses. If you're adamant on using your card overseas, you can check with your local bank or provider what fees you can expect to incur before you start spending. If the fees are too high, consider purchasing a prepaid travel card.
7. Pack your own lunch
If the meals on your flight aren't free, it would be a good idea to pack your own food. You can also bring snacks. It will cost less than buying them on board and you can make sure you bring food that you know you will actually like.
8. Avoid excess baggage charges
Invest in good quality travel bags. Plan your packing so that you can distribute the weight across your carry on bags and checked luggage. Avoid paying for baggage last minute as well, you can expect to pay almost double the amount if you pre-booked.
9. No need to stick with just one airline
You're not required to patronise a single airline for your entire trip. Choose different airlines, whichever is cheaper, for your departure and return. Just make sure both have the same baggage allowances so that you can return with the same amount of luggage that you departed with.
10. Try the local cuisine
Don't be afraid to taste the local food. This is usually cheaper than going to restaurants and healthier than fast food. Be sure to also wake up early to enjoy the hotel's buffet breakfast so you won't be so hungry late in the day. There is nothing better than an early morning breakfast whilst watching the sun come up.
11. Buy your currency exchange from foreignxchange.com.au
We have some of the most competitive, if not the best currency exchange rates in Australia. Order your currency from us today and you could have it delivered safely and securely to your doorstep in as little as three business days. We are foriegnxchange.com.au – great rates at your convenience!