Order Online | Home Delivery & Australia Post Collection
Best Rates for VND Currency Exchange in Australia
How To Purchase Vietnamese Dong Online
Whether you're keen to explore the rural side to Viet Nam or destined to stay in Ho Chi Minh City, be sure to get the most money possible by exchanging AUD to VND online.
Great Rates At Your Convenience
Not only can you save a great deal of time purchasing foreign currencies online, you can also save heaps of money by avoiding travel or parking costs in the CBD. Ordering Vietnamese Dong with us takes about two minutes and once dispatched you could get your currency delivered direct to your home in as little as five business days.
Get Your VND In These 2 Easy Steps
Order And Pay Online. Decide On Which Currency And The Number Of Units You Need. Complete Payment With BPay Or Account Transfer.
We Will Deliver Your Order Within 3 Business Days. Surprise, It's That Easy.
You might have been disappointed in the past. Currency rates change every day. What we're providing you with is a sure way to lock in whatever price point you start with. Our home delivery system is key to ensuring that your work is completely automated. Everything comes directly through the mail.
More about how Foreign Xchange works
Foreign Xchange employs the latest technological and operational standards to ensure your privacy and payment details are in safe hands. We only work with premium couriers companies and our deliveries are fully insured for your peace of mind.
Place Order
How Many Vietnamese Dong Should I Take With Me?
The amount of time you're gone for and whether or not you'll be working should be factors to consider. You want to take enough while having some cushion space for the unexpected. Just don't let the rates force you to pay more than necessary.
It might be helpful to consider at least ₫1,000,000.00/person/day.

Ho Chi Minh City
Ha Noi
Hai Phong
Can Tho

₫750,000.00
₫800,000.00

₫800,000.00

₫950,000.00

Taxi Ride From The Airport To The City
7km-₫110,000.00
30km-₫432,000.00
7km-₫110,000.00
11km-₫166,000.00

₫25,000.00
₫50,000.00
₫50,000.00
Free
Some considerations to make are activities that cost nothing. You'll be surprised at how much fun you can have while spending no money in a foreign country.
Here's What You Can Visit For Free
Cát Bà Island
Ha Long Bay
Phong Nha – Ke Bang National Park Headquarter
Phú Quốc
The world cultural heritage My Son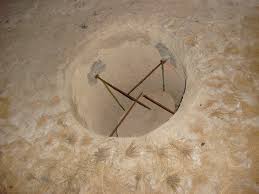 Cu Chi Tunnels
Hoàn Kiếm Lake
Why Order VND Online With Foreign Xchange?
Foreign Xchange is the home of currency exchange at your easiest convenience. With over 60+ foreign currencies at the touch of a few buttons, you can order travel money online from anywhere in Australia.
Gone are the days of having to keep track of rates between local banks, currency exchange stores and travel agencies. Buying currency online is safe, simple and a huge time saver. Placing your order online with us for Vietnamese Dong can literally take two minutes, leaving you with one less thing to worry about before your trip overseas.
Vietnamese Dong: Exchange Online, Collect In-Store
If you don't want your travel money delivered directly to your home, you can now collect it in-store. We've teamed up with Australia Post to offer you over 3,000+ locations to pick your currency up from safely and securely.
Similar to our home delivery service, but instead we'll send your currency to a nominated AusPost store of your choice. That way you can pick your currency up at a time that suits you.
Purchase VND Online Today
Whether you want to order online and pick-up in-store, or get your VND delivered directly to your home, we're here to help. All orders take between 3-5 business days to arrive in one of our tightly secured Airlock packets from the time of dispatch.
You will be required to show proof of ID in order to accept or collect your currency. This ensures us that you get your travel money securely, and it doesn't fall into somebody else's hands. Ultimately, providing Australia with great currency exchange rates with the easiest conveniences
Are you ready to save on your money? Click here to find current VND exchange rates now.