Order Online | Home Delivery & Australia Post Collection
Best Rates for XPF Currency Exchange in Australia
Exchange AUD to CFP Francs The Easy Way
Are you heading out to New Caledonia or French Polynesia on your next getaway? Make sure you give yourself plenty of time to buy your foreign currency and don't leave it till the last minute.
Save Time & Money Exchanging Online
ForeignXchange has some of the best exchange rates across multiple foreign currencies. What's more, we charge zero commission fees on all transactions. No matter how much Australian Dollars you want to convert to CFP Francs (XPF), your rate will remain the same. Save both money and time by exchanging your cash for travel money online today.
Get Your XPF In These 2 Easy Steps
Order And Pay Online. Decide On Which Currency And The Number Of Units You Need. Complete Payment With BPay Or Account Transfer.
We Will Deliver Your Order Within 3 Business Days. Surprise, It's That Easy.
You might have been disappointed in the past. Currency rates change every day. What we're providing you with is a sure way to lock in whatever price point you start with. Our home delivery system is key to ensuring that your work is completely automated. Everything comes directly through the mail.
More about how Foreign Xchange works
Foreign Xchange employs the latest technological and operational standards to ensure your privacy and payment details are in safe hands. We only work with premium couriers companies and our deliveries are fully insured for your peace of mind.
Place Order
How Many Euros Should I Take With Me?
The amount of time you're gone for and whether or not you'll be working should be factors to consider. You want to take enough while having some cushion space for the unexpected. Just don't let the rates force you to pay more than necessary.
It might be helpful to consider at least €242.00/person/day.

Berlin
Amsterdam
Barcelona
Paris

€93.90
€143.00
€163.00
€150.00

Taxi Ride From The Airport To The City
€29.00 (34mins/29km)
€39.00 (15–20mins/15km)
€27.00(30mins/17.7km)
€50.00 (40–60mins/34.42km)

€29.00
€18.00
€5.00
€12.00
Some considerations to make are activities that cost nothing. You'll be surprised at how much fun you can have while spending no money in a foreign country.
Here's What You Can Visit For Free
Amédée Lighthouse
Bora Bora
Îlot Maître
Maupiti
Coconut Palm Square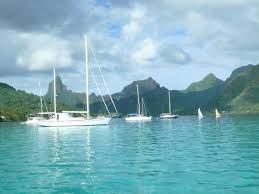 Opunohu Bay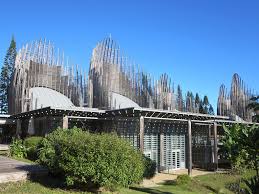 Tjibaou Cultural Center
Where to get the best AUD to XPF Exchange Rate?
Are you travelling overseas to New Caledonia soon and need to sort your travel money out still? Here at Foreign Xchange, we can do all the hard work for you. We have been revolutionising the way in which everyday Australians get their hands on foreign cash. Instead of spending hours hunting down the best rate in the CBD, Searching across banks, exchange shops and travel agencies. You can now purchase foreign currency online and get it sent directly to your door. No more long queues, high commission fees and weak exchange rates. With our online currency exchange platform, you can have your travel money sorted in a matter of minutes. Whether you need to get your hands on XPF, US Dollars or any other foreign currency we're here to help, and ultimately, make your life easier.
How to Order XPF online?
Ordering XPF online has never been easier. We have simplified the process into two simple steps to make getting your foreign money as convenient as possible. Firstly, select the currency you are after using our online currency calculator at the top of this page. Next, tap in the amount of currency you wish to buy in either AUD or your chosen legal tender. Once you are happy with the amounts and exchange rate, hit the buy currency button and head on through to our secure one-page checkout. Fill in your chosen delivery address and add in any notes about specific denominations you might require. We'll do our best to match your request, but can't always guarantee we'll match it note for note!
Why exchange currency with Foreign Xchange?
Making sure anyone right across Australia has access to exchanging foreign cash is a big priority of ours. But most importantly, we want to make sure that once your order is placed with us it not only gets to you in a timely fashion but also securely. All orders are carefully counted and placed into an Airlock package to ensure that nobody can tamper with it on the way. Once it arrives at your address, our trusted courier will ask for a thorough ID check to make sure the address on the package, matches your ID. This is so that we know it's you that is receiving your order and not some random stranger. It's these types of assurances that make our customers come back to us every year before they head overseas. Whether you want to exchange AUD to XPF, or any other currency. We can be sure that we can deliver. We are Foreign Xchange – Great rates at your convenience.
Are you ready to save on your money? Click here to find current XPF exchange rates now.