Order Online | Home Delivery & Australia Post Collection
Best Rates for ZAR Currency Exchange in Australia
Do You Need To Buy ZAR Right Now?
Be sure to find the best currency rates when you're travelling to South Africa. Don't let a business or pleasure trip convince you that spending too much is OK.
Where Can You Find The Best Rates?
You need a special model and a proven process to consistently find the best rates for your currency exchange. We know exactly what that model is and are ready to present you with the best prices for your trip. The above currency calculator is where you can start. Keep reading below to find out more.
Get Your ZAR In These 2 Easy Steps
Order And Pay Online. Decide On Which Currency And The Number Of Units You Need. Complete Payment With BPay Or Account Transfer.
We Will Deliver Your Order In As Little As 3 Business Days. Surprise, It's That Easy.
You might have been disappointed in the past. Currency rates change every day. What we're providing you with is a sure way to lock in whatever price point you start with. Our home delivery system is key to ensuring that your work is completely automated. Everything comes directly through the mail.
More about how Foreign Xchange works
Foreign Xchange employs the latest technological and operational standards to ensure your privacy and payment details are in safe hands. We only work with premium couriers companies and our deliveries are fully insured for your peace of mind.
Place Order
How Many South African Rands Should I Take With Me?
The amount of time you're gone for and whether or not you'll be working should be factors to consider. You want to take enough while having some cushion space for the unexpected. Just don't let the rates force you to pay more than necessary.
It might be helpful to consider at least R1000.00/person/day.

Cape Town
Johannesburg
Port Elizabeth
Bloemfontein

R800.00
R450.00
R1000.00
R1000.00

Taxi Ride From The Airport To The City
19km-R 210.00
22km-R262.00
5km-R75.50
18km-R190.00

R20.00
R10.00
R35.00
R10.00
Some considerations to make are activities that cost nothing. You'll be surprised at how much fun you can have while spending no money in a foreign country.
Here's What You Can Visit For Free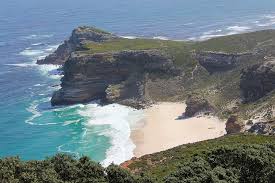 Cape of Good Hope
Boulders Beach
Cape Point
Kirstenbosch National Botanical Garden
Kruger National Park
Robben Island
Table Mountain