Order Online | Home Delivery & Australia Post Collection
Currency Exchange Camberwell
Finding the Best Exchange Rates for Currency Exchange in Camberwell
The right currency exchange service is easy to come by in Camberwell! Many exchange shops are located at Prospect Hill Road and Burke Road, Camberwell Vic  – and all around Melbourne CBD. Whatever foreign cash you want – whether it is British Pounds, Japanese Yen, Indonesian Rupiah, or Thai baht – the list of currencies available is nearly endless. So, what's the best way to buy currency? 
You'll find that buying currency online is usually the cheapest and easiest option. There is a wide range of opportunities for you to compare money exchange rates by using an online currency converter. First, you are required to choose the currency and amount you wish to order. The next step is to select whether you want to have your order delivered directly to your home or to pick it up at a local branch. Keep in mind that this may mean extra delivery fees and will take around about 3-5 business days.
There are many reasons as to why exchanging currency online is steadily becoming a more widely used option. Buying online usually offers much better foreign exchange rates than in-store, which is due to a number of different factors. There are also extensive online currency guides available for you, helping you build up your currency knowledge. This allows you to make better decisions – whether you are looking to buy foreign currency or sell foreign currency. 
Buying currency at a bank or through bank transfers is still an option if you decide it is best for you. Just be prepared that this experience is quite different to that of an online transfer. In-store options usually do not have as many currencies available – or at least not in high amounts. If your currency is not available, there is an option for the bank to order it for you.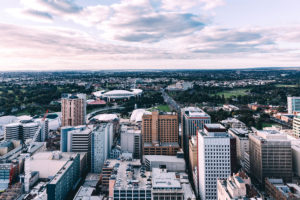 Make It Easy On Yourself, And Change Your Experience For Good
Do you want to get the best money exchange in Camberwell? Just make an order. Sit back and relax as your travel currencies make their way to your doorstep. No more long lines, difficult parking or poor rates. Getting currency exchanged online and delivered to your address in Camberwell has never been simpler.
More about how Foreign Xchange works
Foreign Xchange employs the latest technological and operational standards to ensure your privacy and payment details are in safe hands. We only work with premium couriers companies and our deliveries are fully insured for your peace of mind.
Place Order
In Melbourne Vic should you conduct money transfers at Travel Money OZ, or use Australia Post and other stores?
As discussed earlier, the best way to conduct money transfers or to buy currency is online. If for whatever reason this isn't the option for you, there are still plenty of other feasible options! Many choose to buy currency through a specialist money exchanger. If you plan on buying large amounts of popular currency (such as the British Pound) this is an especially good option since many of these outlets set competitive rates. The competitiveness of the outlet depends on how many stores they are competing with, which is why it is usually best to find one in the city centre. 
However, keep in mind that there are a few downsides to using a specialist money exchanger. They usually don't have large amounts of less common currencies available (such as Thai Baht) and quickly run out of currencies on busy days. These issues can be solved by calling ahead and booking an appropriate time.
Another popular option is to use a bank. A common misconception is that banks are more expensive, but this isn't always the case. It can even sometimes prove to be the cheapest option – that is, if you play your cards right. While exchange rates for popular currencies aren't competitive, they can be better for less common currencies such as Malaysian Ringgit. While you can exchange cash, banks are usually better options if you plan on using a travel card. Otherwise, similar to other outlets, they may not have the amount you require. If you are in a hurry you may even consider exchanging currency at Hill RD inside Australia Post since they have an American Express Currency Exchange shop. International money transfers overseas or at a flight centre is another option you could be considering. However, just ensure you know exactly where you plan to buy your currency to avoid any mishaps. 
You may also choose to buy currency from a friend or any other associate who has extra currency left from their previous travels. Choosing this option usually proves cheaper since it is you and your friend who get to choose the exchange rate. You are also able to avoid extra charges (such as transfer rates) which come with exchanging foreign currency online or using a bank/specialist money exchanger. Just keep in mind that there are some risks with using this process. Your friend may be in possession of old and counterfeit notes which are unsafe for use. If this process doesn't go ahead as planned, you may also be left with no money right before your travels.
Tips for conducting a money transfer or buying foreign currency – how to get the best foreign exchange and currency exchange rates 
There are a few simple and easy tips to remember to guarantee success in your money exchange endeavours! Keeping these in mind will help you save money which can be better spent on your travels. Firstly, try to avoid paying a commission or any other extra charges when possible. Many foreign exchange companies sell foreign currency at a high rate to make extra cash, and may even charge a fee or commission for this. Before exchanging your currency, ensure to ask what they'll be charging you, and compare rates at different banks through using an online currency converter. 
Also, try to use foreign cash whenever possible, as this is usually the cheapest option since there are no card fees, transaction fees, or any other extra fees. However, if you plan on using multiple currencies, then a travel card may be the option for you. Travel cards work nearly exactly the same as credit cards, except they allow you to hold numerous currencies.
Try to buy currency in bulk, since this will usually allow you to catch onto a better rate. Before exchanging your currency, plan your travels and estimate how much and what currencies you'll require. Taking a little extra currency just in case prepares you for any unexpected situation overseas. It also helps you find a better foreign currency exchange rate while saving numerous other transaction fees at the same time! Buying currency at least a month before your travels is another effective way to ensure you're prepared.
In 2019, Brisbane Airport in Australia received more than 24 million domestic and international passengers. With over 425 companies based
The cheapest way to buy Euros in Australia is online. You can save money on commission fees, shopping around
In this ultimate guide, we go through our top 9 things to consider before heading overseas. No matter where