Order Online | Home Delivery & Australia Post Collection
Chadstone Currency Exchange
Best Exchange Rates for Currency Exchange in Chadstone
There are many ways to effectively conduct your currency exchange here in Chadstone. You can exchange AUD for British Pounds, Indonesian Rupiah, Thai Baht, Japanese Yen – or choose from a wide variety of other options.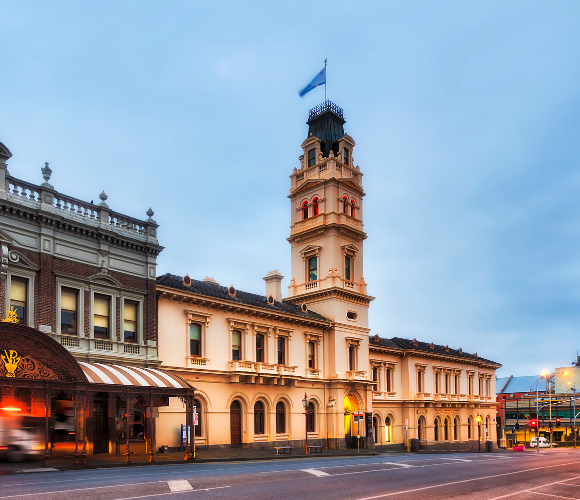 Make It Easy On Yourself, And Change Your Experience For Good
Do you want to get the best money exchange in Chadstone? Just make an order. Sit back and relax as your travel currencies make their way to your doorstep. No more long lines, difficult parking or poor rates. Getting currency exchanged online and delivered to your address in Chadstone has never been simpler.
More about how Foreign Xchange works
Foreign Xchange employs the latest technological and operational standards to ensure your privacy and payment details are in safe hands. We only work with premium couriers companies and our deliveries are fully insured for your peace of mind.
Place Order
We highly recommend that you carry out your currency exchange and international money transfers online since it is usually the most practical – and also the cheapest – option out there. Simply start by choosing the currency and amount you need for your travels. Then, select the home delivery option or leave your order to pick up. Your order can be delivered to a local branch to make this process easier. Just keep in mind that the home delivery option may entail further delivery fees and will take 3-5 business days to be delivered. 
Exchanging currency online is becoming popular for many different reasons. Exchange rates offered online are usually much better and clearer than those in-store. This is due to it being much more difficult to cover any hidden fees and the easy accessibility of online currency converters which means you are able to accurately compare exchange rates. Using these tools can guide you to making better decisions while sorting out any finance details. 
You may still wish to use a bank for your money transfers and currency exchange, as that can still be a feasible option. Just keep in mind that using a bank differs greatly from using any online services. Banks and other stores usually only have popular currencies available in limited amounts. If you can't find what you're looking for, there is always the option to ask the bank to order it.
How to effectively conduct your money transfers or foreign currency exchange at any outlet 
While buying currency online is usually the cheapest option out there, you are still not limited to it! For exchanging currency in Chadstone, just head to Chadstone Vic Shopping Centre. 
Many Melbourne CBD Chadstone shops offer a variety of different opportunities both to sell currency and buy currency. Other outlets, such as ANZ bank or travel money OZ, are also good options.
There are many more other viable alternatives, such as using a specialist money exchanger. 
These specialist money exchange currency stores can prove to be quite competitive if you are looking to buy foreign or sell foreign popular currencies (such as British Pounds or US Dollars). You are more likely to find cheap currency exchange rates at outlets that need to beat the competition. It is worthwhile to go looking for one in your city centre since stores are constantly competing against each other. 
As briefly discussed earlier, there is always the option of using a bank. Most tend to avoid banks since they hold the reputation of being quite expensive with high exchange rates. However, this is not always the case. If you're looking to buy unpopular currencies, this is the choice for you. You can always land a good deal if you're looking for Malaysian Ringgit or any other similar currency.
Australia Post Offices are another viable choice since they usually have American Express Currency Exchange centres. However, keep in mind that this is usually used when people may be rushing or unexpectedly travelling. It's very dependent on the market, so rate alerts can help you monitor it. The foreign exchange rates are constantly rising or doing down so ensure you are prepared before heading there.
You may even choose to buy currency from a friend or relative who has just returned from their travels. This is not usually recommended though, since it is never guaranteed that they will go through with the offer. Buying from a friend also comes with some big risks of obtaining counterfeit or old notes that aren't accepted by most outlets. Still, if you choose to pursue this option, you are provided with some flexibility while negotiating the exchange rate. 
Simple and helpful tips to keep in mind while you go through with your money exchange 
There are a few especially pivotal tips to consider while looking for currency. These can really make the difference between a good or bad exchange deal! Firstly, it is highly recommended to sort out all of your currency before starting your travels. Exchanging currency beforehand can aid you in avoiding any extra and unnecessary fees that you are likely to encounter at airports or overseas. Generally, it's reasonable to give yourself a month or at least a few weeks to organise some currency and any bank transfers you may need to do.
In addition, try to familiarise yourself on how taxes work at your destinations since every country usually has a different taxing system. Some countries will have a very similar system to Australia, including the taxes in the price as well. Other countries such as Canada or the US only include taxes in the final receipt. The UK and a few other countries also have the option of getting a refund on your taxes (known as Value Added Tax). Taking extra time to plan your spending limits around this can help you avoid paying any extra fees. Currency guides can be especially helpful in this area and while expanding your currency knowledge. 
Some countries, such as the US, Canada, and the UK usually expect tipping for services or while visiting restaurants. If possible, try to set aside some extra money for it. Depending on where you go, most outlets should accept debit cards as payment methods. However, it's always good to be prepared and to carry some money in foreign cash just in case. Most outlets will even give you the option to tip with travel cards if need be. If you are unsure how much to tip, the receipt usually has a suggested amount written there. In general, a low tip would be around 10% and a high tip would be around 20%. A good middle ground is around 15%.
Also, acknowledge that you will legally be required to declare any cash that is higher than AUD $10,000 before boarding your plane. This process shouldn't take too long, you must only submit a declaration form and state how much cash you have exactly and what you plan to use it for. Failure to meet these requirements is illegal. Trying to avoid it by splitting money among other travellers is also a risk that isn't worth taking.
Best places in the USA Gallery

AUD to USD

,

blog

,

Currency Exchange ACT

,

Currency Exchange Adelaide

,

Currency Exchange Brisbane

,

Currency Exchange Canberra

,

Currency Exchange Darwin

,

Currency Exchange Hobart

,

Currency Exchange Melbourne

,

Currency Exchange NSW

,

Currency Exchange NT

,

Currency Exchange Options

,

Currency Exchange Perth

,

Currency Exchange QLD

,

Currency Exchange SA

,

Currency Exchange Sydney

,

Currency Exchange TAS

,

Currency Exchange VIC

,

Currency Exchange WA

,

Uncategorized
What are the best places to go in the USA? The USA is famous for its tourist attractions -
What can 100 AUD buy in the USA Gallery

AUD to USD

,

blog

,

Currency Exchange ACT

,

Currency Exchange Adelaide

,

Currency Exchange Brisbane

,

Currency Exchange Canberra

,

Currency Exchange Darwin

,

Currency Exchange Hobart

,

Currency Exchange Melbourne

,

Currency Exchange NSW

,

Currency Exchange NT

,

Currency Exchange Options

,

Currency Exchange Perth

,

Currency Exchange QLD

,

Currency Exchange SA

,

Currency Exchange Sydney

,

Currency Exchange TAS

,

Currency Exchange VIC

,

Currency Exchange WA

,

Uncategorized
What can I buy with 100 AUD in the USA? If you're planning a trip to the USA, then
Travelling to the USA Gallery

AUD to USD

,

blog

,

Currency Exchange ACT

,

Currency Exchange Adelaide

,

Currency Exchange Brisbane

,

Currency Exchange Canberra

,

Currency Exchange Darwin

,

Currency Exchange Hobart

,

Currency Exchange Melbourne

,

Currency Exchange NSW

,

Currency Exchange NT

,

Currency Exchange Options

,

Currency Exchange Perth

,

Currency Exchange QLD

,

Currency Exchange SA

,

Currency Exchange Sydney

,

Currency Exchange TAS

,

Currency Exchange VIC

,

Currency Exchange WA

,

Uncategorized
What do I need to know before travelling to the USA? The USA offers many exciting opportunities for all