Order Online | Home Delivery & Australia Post Collection
Currency Exchange Hornsby
Currency exchange has become easy and seamless these days – no matter whether you're looking for Indonesian Rupiah, British Pounds, or Japanese Yen. Often, all you need to do is go online and pick out your preferred currency there. After you have found the currency you need, you can either select the home delivery option or choose to pick it up in-store. (Just keep in mind that some delivery options may come with delivery fees. Now, all you need to do is pay for it. The process is as easy as that – in fact, exchanging currency has never been that easy!
More and more people have started buying currency online due to several reasons. Going online and picking out the currency you need proves to be a convenient, easy, and cheap process as you can get currency delivered and avoid any unnecessary or unhidden fees. You also have easy access to online currency converters and currency guides, which may not be the case in-store. Currency converters let you know how much your dollar is worth compared to the currency unit you are exchanging it for, while currency guides allow you to expand on some basic knowledge. Choosing to exchange currency online also means you can use rate trackers and rate alerts, which give you regular updates on the markets and competitive rates.
Sometimes, it is particularly beneficial to buy currency online rather than in-store, such as when you want to avoid carrying a large bulk of cash. Buying foreign currency online ensures cashless and easy transactions. Also, keep in mind that many outlets and banks do not always have a large number of unpopular currency in stock. So, if you buy online, they have more time to order it – and this saves you a trip to the store.
However, if you would still rather buy in-store – not to worry, there are plenty of options available for you! Buying your currency from a bank is an alternative that is often overlooked, but can still give you the foreign exchange rates you need. However, before buying, make sure that you compare the rates the bank offers to those offered online and in other outlets to find the best one. You should also call ahead before coming to the bank to ensure it has the currency you need. If they do not, the bank usually can order it for you. This process takes approximately 3-5 business days on average.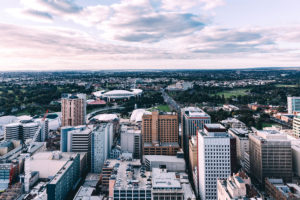 Make It Easy On Yourself, And Change Your Experience For Good
Do you want to get the best money exchange in Camberwell? Just make an order. Sit back and relax as your travel currencies make their way to your doorstep. No more long lines, difficult parking or poor rates. Getting currency exchanged online and delivered to your address in Camberwell has never been simpler.
More about how Foreign Xchange works
Foreign Xchange employs the latest technological and operational standards to ensure your privacy and payment details are in safe hands. We only work with premium couriers companies and our deliveries are fully insured for your peace of mind.
Place Order
How to conduct foreign currency exchange at Australia Post and other outlets
If buying online just isn't for you, you can try out these options instead! Currency exchange in Hornsby has never been easier to come by, with outlets such as UAE Exchange, To's Newsagency, and Travel Money Oz available in Westfield Hornsby and Sydney CBD. You can also consider American Express Centres in Australia Post offices – a viable option if you need currency as soon as possible. (However, keep in mind that their exchange rates tend to be higher than other outlets.) So, before buying at Australia Post, make sure that you keep checking the market and choosing other outlets if you have time. Australia Post should be considered more of an emergency option.
Specialist money exchange stores are also an option worth considering. Specialist money exchangers usually have a large number of common currencies – such as USD – available. While they have a plentiful supply of common currencies, they do not always have a large number of unpopular currencies such as Thai Baht. These stores are always competing against each other, especially if they are in a busy area such as the city. This means that you have a better chance of finding cheap rates. You can find out further information about the currencies they have on offer and their rates by calling before going there straight away.
As briefly mentioned above, a bank can also be a good option for your needs, specifically if you're looking for uncommon currencies. Banks are usually expensive if you need a common currency – but are great for uncommon currencies. They also offer travel cards, which are a good option if you're planning on visiting multiple countries. Travel cards work much like debit cards do – except they have multiple currencies loaded on for easy access. On the day you load money onto travel cards, the exchange rate is locked in – which means that this rate applies every time you need to recharge the card or conduct a bank transfer. The rate then remains locked regardless of whether the currency exchange rates go higher or lower.
How to factor in the mid-market rate when conducting international money transfers and buying currency online or in-store
It's important to pay attention to the mid-market rate while making international money transfers, buying currency online or in-store, and while viewing currency forecasts. The mid-market rate, also known as the interbank rate, is essentially the 'true' or 'real' exchange rate. It is the currency rate that outlets and banks use to trade currencies on the market. Finding the mid-market rate is simple, as it usually only takes a quick Google search!
The mid-market rate is impacted by external economic factors. These include speculation, trade agreements, government debts, political uncertainty, economic performance, interest rates, and inflation. This means that the mid-market rate is always changing, so it's important to keep an eye on it.
When you have found the mid-market rate, this rate can be used to compare against the rates banks and outlets offer. By comparing these two rates, you'll be able to find the difference between the offered rate and the mid-market rate. When you have chosen a bank or outlet you are happy with, remember to also check how any additional fees and charges will impact the total cost. Checking for additional fees is always a crucial step, as quite a few outlets try to sneak these in.
If you're looking at currency forecasting, studying past mid-market rates may help you to find a pattern. Currency forecasting refers to methods that are used to predict, or forecast, further exchange rates. This works by collecting past information on currency rates and taking into account the current economic factors. Investors and economists are always studying such things. While investing in currency trading can sometimes earn you extra cash, this is still not recommended unless you're really sure that you know what you're doing as the rate changes can be very unpredictable.
How to buy currency, budget for your travels, and conduct money exchanges with confidence
There are a few tips you should consider while exchanging currency, as these can make the difference between great or bad exchange experiences! First, it is recommended to decide on and then organise the currency you need before beginning your travels. Exchanging currency well beforehand gives you enough time to find a reasonable exchange rate and to avoid unnecessary fees which sometimes appear overseas or at airports. Try to give yourself at least a month to get your currency – but even a couple of weeks is better than just a few days!
Also, familiarising yourself with how taxes work at your planned destinations can be a time saver, since many countries have a different taxing system to Australia. Some countries have a tax system that is very similar to Australia and will include the taxes in the final prices. Other countries – like the USA or Canada – will only include taxes in the final receipt. Other countries such as the UK will offer visitors the choice to get a refund on their Value Added Tax.
Some countries will also expect you to tip for services like restaurants. This is something you should set aside some money for. It depends on where you go, but most outlets will accept your debit card for payments. Some outlets may also let you use your travel card for tips. Still, it's always best to carry around some money in cash form just in case you find yourself in a sticky situation. If you're unsure how much to tip, the receipt will often have a suggested amount. In general terms, a high tip is at around 20% whereas a low tip is usually at around 10%. A good in-between is 15%.
Also, at the airport, you will be legally required to declare any cash amount that is larger than AUD 10,000. This process should be completed before boarding the plane and shouldn't take too long. You are only required to hand in a completed declaration form and state what you will be using the cash for and how much cash exactly you are carrying. Taking large amounts of cash with you without declaring it is illegal. Avoiding the process by splitting up your cash among other people travelling with you is also potentially risky and not worth it.
How to pick the best travel card for your spending needs
There are many travel cards out there – but, to decide on the best one, you need to consider the amounts you'll be spending, the currencies you need, and the time period over which you'll be using the card. For example, the 7 – Eleven Just Go Visa Prepaid can be a popular choice, as it holds currencies in AUD, USD, GBP, EUR, and NZD. There are no fees to using this card, except one fee which is charged if you haven't been active for 12 months. However, this fee can easily be avoided by cancelling your card. It is slightly limiting, though, as only offers a low selection of currencies.
There is also the option of grabbing a NAB Traveller Card. It offers a wide variety of currencies, including AUD, USD, EUR, GBP, SGD, HKD, JPY, CAD, and THB. This is especially useful if you're planning on visiting several countries. This card does include a few fees, such as a $3.75 fee for withdrawing funds that are leftover after completing your travels. This can be avoided by transferring the money to a NAB account that is linked to the NAB Traveller Card. However, there is a 4% exchange fee for the money you'll be getting, so ensure to plan your finances as best as you can.
Or you could grab a Qantas Travel Money Card, which offers currencies such as AUD, USD NZD, EUR, GBP, HKD, SGD, JPY, CAD, THB, and AED. This travel card is a low-fee card that holds a variety of currencies and is also an especially good option if you're visiting more than one country. Keep in mind that there is a 0.5% fee for reloading the card, however, you can avoid this fee by reloading online. There is also an ATM fee that can be charged when you're overseas, so you should only conduct large ATM withdrawals.
The Commonwealth Bank Travel Money Card is also another great option. This card has currencies including AUD, USD, NZD, SUR, GBP, SGD, HKD, CAD, THB, AED, VND, and CNY. If you're applying through Netbank, there are no purchase fees. But when exchanging foreign currency, there is a fee of 5.25%. This is quite high in comparison to other cards, notably, this card also has other overseas ATM fees. If you plan on grabbing this card, do not make small ATM withdrawals and try to accurately estimate how much money you'll need.
In 2019, Brisbane Airport in Australia received more than 24 million domestic and international passengers. With over 425 companies based
The cheapest way to buy Euros in Australia is online. You can save money on commission fees, shopping around
In this ultimate guide, we go through our top 9 things to consider before heading overseas. No matter where