Order Online | Home Delivery & Australia Post Collection
Currency Exchange Geelong
Best Exchange Rates for Currency Exchange in Geelong
Are you a resident of Geelong and not sure where to get hold of your next batch of foreign currency before you head off on a trip of a lifetime. No matter where you are heading overseas, here at foreignxchange.com.au we've got you covered. We offer over 60+ foreign currencies that you can exchange for your hard-earned Aussie Dollars all at the touches of a few buttons.
Shopping around local banks, high street currency shops or even flicking from website to website can be a real pain. Not any more. The guys at Foreignxchange.com.au have made it super easy and super simple to get your hands on the best rates. We don't have any physical stores in Geelong which means our overheads are pretty much non-existing. I can already hear you thinking – why do I care? Well, it's simple really, banks and other exchange companies have to pay rent, staffing costs, electricity and so on for all the branches or stores they operate out of. Us? We have one centralised headquarters where we send out all of our orders from when customers like you make a currency exchange online.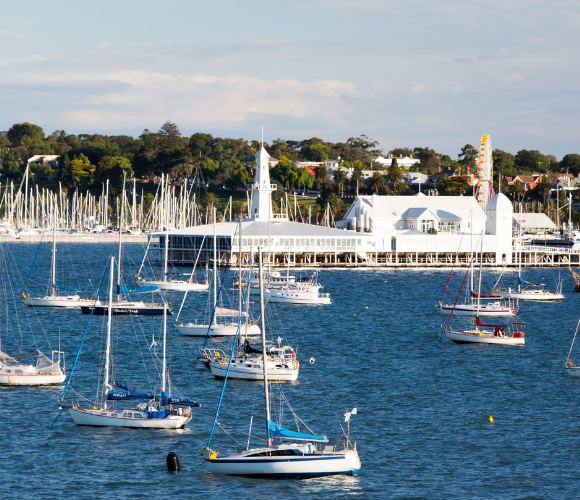 Make It Easy On Yourself, And Change Your Experience For Good
Do you want to get the best money exchange in Geelong? Just make an order. Sit back and relax as your travel currencies make their way to your doorstep. No more long lines, difficult parking or poor rates. Getting currency exchanged online and delivered to your address in Geelong has never been simpler.
More about how Foreign Xchange works
Foreign Xchange employs the latest technological and operational standards to ensure your privacy and payment details are in safe hands. We only work with premium couriers companies and our deliveries are fully insured for your peace of mind.
Place Order
So, How Does Exchanging Currency Online Work?
Exchanging currency online with us is easy. We've been refining, developing and simplifying this process ever since we started working in the currency exchange industry over five years ago. We've listened to what our customers want and built a platform that suits them. Convenience and security are our number one priority, which is reflected in every single step of our foreign exchange process.
Security is our Number One Priority
We only use premium and trusted couriers to deliver your package. They will ask for your ID and signature to make sure your travel money transfer is being handed in to the right set of hands. This safeguards the risk of a misdelivery or lost parcel. Once delivered successfully we receive a notification from our courier so that we can then mark the order off as completed. It is these kinds of reassurances that make our customers come back again and again, anytime they need to get their hands on foreign cash before they head overseas.
Sit Back, Relax and Make Currency Exchange Easy
Our two-step process is super, super easy.
Step 1: Use our online calculator to find your currency, view the current rate and decide how much money you want to exchange.
Step 2: Place your order online with our one-page checkout, fill in your residential details and pay through bank transfer or a Bpay transaction.
And you're done. How easy is that? Want to hear something crazy? It would probably take longer to buy a cup of coffee.
Our focus is to make your life easier and most importantly, get you the best rate possible.
Why Buy Currency in Geelong?
Buying currency online in Geelong is simple. You don't even need to leave your house, workplace or even bother heading into the CBD. It's time to get up to date with the latest technology and order your currency online. Just think in the half an hour (or longer) it may take you to go to a physical store. What else could you be doing with your life? We are constantly thinking of ways to revolutionise the currency exchange market here in Australia and we honestly believe online currency exchange will become the number one preferred exchange method for Australian's within the next five years.
Need your currency fast? Most orders can take as little as five business days to get to your door. If you need your currency sooner, please get in contact with us as soon as possible. We can arrange express deliveries that may be able to meet your tight deadlines. We do however always recommend to get your currency at least a fortnight prior to your departure.
Get The Best Money Exchange In Geelong From Foreign Xchange
The best place to get money exchanged in Geelong? Your pocket, handbag, desk, smartphone, laptop or tablet. No joke, have a browse online and try and find a better rate than ours. We're certain you'll end up coming back here to place your order. You can even get a travel money card with a number of currencies available and constant market updates.
Order Your Foreign Currency Online Today
Place your order online with Foreign Xchange and we'll get it out and delivered to you as soon as we can. With over 60+ currencies to choose from, we're certain that we'll have the currency you are looking for. Still unsure? Take a look at our Google review and testimonials portal to see what other fellow travellers think about us. We are Foreign Xchange and we offer great exchange rates on foreign cash at your convenience.
Best places in the USA Gallery

AUD to USD

,

blog

,

Currency Exchange ACT

,

Currency Exchange Adelaide

,

Currency Exchange Brisbane

,

Currency Exchange Canberra

,

Currency Exchange Darwin

,

Currency Exchange Hobart

,

Currency Exchange Melbourne

,

Currency Exchange NSW

,

Currency Exchange NT

,

Currency Exchange Options

,

Currency Exchange Perth

,

Currency Exchange QLD

,

Currency Exchange SA

,

Currency Exchange Sydney

,

Currency Exchange TAS

,

Currency Exchange VIC

,

Currency Exchange WA

,

Uncategorized
What are the best places to go in the USA? The USA is famous for its tourist attractions -
What can 100 AUD buy in the USA Gallery

AUD to USD

,

blog

,

Currency Exchange ACT

,

Currency Exchange Adelaide

,

Currency Exchange Brisbane

,

Currency Exchange Canberra

,

Currency Exchange Darwin

,

Currency Exchange Hobart

,

Currency Exchange Melbourne

,

Currency Exchange NSW

,

Currency Exchange NT

,

Currency Exchange Options

,

Currency Exchange Perth

,

Currency Exchange QLD

,

Currency Exchange SA

,

Currency Exchange Sydney

,

Currency Exchange TAS

,

Currency Exchange VIC

,

Currency Exchange WA

,

Uncategorized
What can I buy with 100 AUD in the USA? If you're planning a trip to the USA, then
Travelling to the USA Gallery

AUD to USD

,

blog

,

Currency Exchange ACT

,

Currency Exchange Adelaide

,

Currency Exchange Brisbane

,

Currency Exchange Canberra

,

Currency Exchange Darwin

,

Currency Exchange Hobart

,

Currency Exchange Melbourne

,

Currency Exchange NSW

,

Currency Exchange NT

,

Currency Exchange Options

,

Currency Exchange Perth

,

Currency Exchange QLD

,

Currency Exchange SA

,

Currency Exchange Sydney

,

Currency Exchange TAS

,

Currency Exchange VIC

,

Currency Exchange WA

,

Uncategorized
What do I need to know before travelling to the USA? The USA offers many exciting opportunities for all